"Sweetest Cowboy Love Story Ever."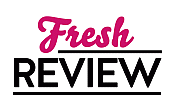 Reviewed by Sarah Horwath
Posted June 17, 2014

In NOTHING SWEETER by Laura Drake, Aubrey Madison is starting over and trying to leave her past where it belongs, in the past. Max Jameson is a rough and tumble cattleman, but when the redheaded Aubrey shows up, she's Max's undoing. Aubrey has plans to help his ranch and stop it from going into foreclosure. Will these plans work and will these two find love?
I really enjoyed NOTHING SWEETER by Laura Drake. I love the story line, and I think it is such a sweet, romantic, and original cowboy love story. Those are really hard to find nowadays. I love both of the characters Max and Aubrey, I feel like they are a great match, and I just love the chemistry they have. I really love the character of Aubrey, She is tough and ready to do what ever it takes to help the ranch and Max. NOTHING SWEETER by Laura Drake is an enjoyable book, and I can't wait to read the rest of the Sweet on a Cowboy series.
SUMMARY
A Love as Wild as the West . . . Aubrey Madison is starting over. Leaving Los Angeles and everything behind except the scars of her ruined past, Bree sets out for cowboy country. Now she has a new home, a new job-and a new worry: the ruggedly sexy rancher who makes her long for things she shouldn't . . .
Rough and tumble cattleman Max Jameson has broken wild stallions and faced angry bulls. Yet the redheaded city cupcake who turned up at the High Heather Ranch might be his undoing. Bree has a plan to rescue the ranch from foreclosure that's just crazy enough to work. But will Max gamble his future on a beautiful stranger?
---
What do you think about this review?
Comments
No comments posted.

Registered users may leave comments.
Log in or register now!