"SWEET DREAMS is a refreshingly real story that held me captivated."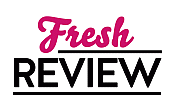 Reviewed by Annie Tegelan
Posted June 16, 2014

Non-Fiction Biography | Non-Fiction
SWEET DREAMS is a sad, but poignant story of nine-year-old Massimo who finds his father sobbing in anguish. He quickly learns that his mother had disappeared. Questions begin to circle in his young mind and that curiosity continues into his adulthood.
Forty years later, Massimo learns that secrets were kept from him and the woman who was his mother is not who he believes her to be. Oscillating between emotional moments to funny ones, author Massimo Gramellini weaves an interesting tale of secrets, growth and personal discovery. Written in first person with a few letters and newspaper clippings interspersed within, our protagonist learns first hand what it means to get to know someone past death. The first hand account of events puts readers in the forefront of the action, offering a great view of the emotion and heart behind Massimo's discovery.
Although different than the stories I'm used to, SWEET DREAMS is a refreshingly real story that held me captivated.
SUMMARY
One snowy New Year's Eve, nine-year-old Massimo wakes up to a long, anguished cry and the disconcerting image of his father being supported by two strangers. Inexplicably, his mother has disappeared, leaving only a vague trail of perfume in his room and her dressing gown bundled up at the foot of his bed. Where has she gone? Will she ever come back? And will Massimo be able to say he's sorry after fighting with her the night before?
At turns poignant and funny, Sweet Dreams—already an international sensation—is both the story of a secret that has been kept hidden for forty years and the uplifting tale of a boy who, as he grows into an adult, has to gather the broken pieces of his life and realize that his mother was not the woman he thought she was.
---
What do you think about this review?
Comments
No comments posted.

Registered users may leave comments.
Log in or register now!