"An exciting, inspirational, futuristic adventure with a young girl who will capture your heart."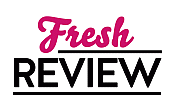 Reviewed by Viki Ferrell
Posted May 29, 2014

The year is 2160. Seventeen-year-old Grey Alexander and her 13-year-old sister Orinda are on their own since their parents mysteriously disappeared five years ago. Grey and Orinda are unconnected. The United States as we know it is now divided into territories with city zones. Grey and Orinda live in an abandoned missile silo in the North American Wildlife Preserve. There are several others who also live in the Preserve who are unconnected.
The Mazdaar rules the country and takes care of everyone who is connected, meaning they have a DOT implanted in their forehead or hand containing all of that person's personal information. On her way home from a neighbor's house, Grey is taken by the Mazdaar and flown to Mazdaar City. There she is interrogated regarding her parents. Grey knows nothing about their whereabouts, but the Mazdaar believe differently. Planning to use Grey to lure her father out of hiding, she's put on a cosmoship headed for the planet Jupiter. Her father is a valuable commodity to their drone program. Can Grey escape her captors, or will she be rescued by others who are unconnected?
JUPITER WINDS is a spine-tingling, action-packed, fast- paced adventure that captures you from the start and doesn't let go until you reach the end. Grey is a very strong, compelling character with a host of dynamic supporting characters to round out the story. Her willful determination will capture your heart. The plot is well- developed, using mystery and intrigue as it bounces back and forth from the Preserve to Mazdaar City to Jupiter. There are many futuristic technologies used such as high- powered implants for the eyes and ears, telepathic communication, chameleon cloth and drones. Add in some zorses and wild tasmanian wolves and you have a vibrant story that keeps your interest. Grey's mother always quotes scripture to her, but Grey can't seem to believe there could be a God who would take her parents away. However, these scripture verses keep popping up in her mind to give her comfort and guide her along this journey. Her parents, and many others who are unconnected, are believers and have kept their faith in God. C. J. Darlington has incorporated elements into JUPITER WINDS to give us an inspirational futuristic fantasy fiction piece of work that is outstanding. What a combination!
SUMMARY
In 2160, a teenager becomes the bait to capture her missing revolutionary parents she thinks are long dead.
Grey Alexander has one goal—to keep herself and her younger sister Orinda alive. Not an easy feat living unconnected in the North American Wildlife Preserve, where they survive by smuggling contraband into the Mazdaar government's city zones. If the invisible electric border fence doesn't kill them, a human-like patrol drone could.
When her worst fear comes true, Grey questions everything she thought she knew about life, her missing parents, and God. Could another planet, whose sky swirls with orange vapors and where extinct-on-Earth creatures roam free, hold the key to reuniting her family?
---
What do you think about this review?
Comments
No comments posted.

Registered users may leave comments.
Log in or register now!