"The ups and downs of a small animal practice"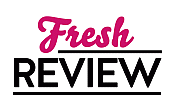 Reviewed by Clare O'Beara
Posted May 25, 2014

Non-Fiction Pet-Lover | Non-Fiction Biography
A lady veterinarian recounts some of her more notable experiences and customers. This is a chatty, likeable compendium which has the animal lover shining through every page. TENNESSEE TAILS was written after a year at Kathryn's new practice and I hope she will go on to write more stories.
From an early obsession with horses Kathryn moved towards veterinary medicine. She learned some hard lessons along the way and this made her determined to do the best she could to help animals and their owners. Finally she was able to open a purpose built small animal centre - though her office doubled as an isolation ward. Ill or injured animals kept coming along as well as the routine spaying and neutering necessary to stop unwanted litters.
One particular dog must rank among the bravest child-minder pups ever. She was under a year old and out playing with the family's two boys, who were hiding and crawling in long grass. The dog became upset and acted strangely but the boys did not understand her. So she did the only thing she could do and sat down on top of the venomous snake she had noticed. The boys heard her yelp in pain and spotted the snake sticking out from under her haunches. She had been badly bitten and the whole family rushed her to Kathryn's care, whereupon a fight began to save her life. I was thrilled that the pup survived to play another day.
Not all pet stories end so happily, which is the sad part of reading any vet's biography. The vet can get attached to an animal which is not hers - Kathryn still misses seeing a cat, even though he once bit her severely - and a vet may feel compelled to adopt an unwanted, ill animal. Some pet owners are more responsible than others, but there are also those who do not vaccinate pets correctly, causing a reservoir of disease in the population.
Kathryn Primm was seriously injured in a trail-riding accident on a quiet, well-mannered horse, and her life was saved by her riding helmet. Fortunately she was eventually able to return to work, and to write. I suggest that the author needs to find another way to show emphasis than using all capital letters. Her approachable style means that TENNESSEE TAILS is suitable for all the family.
SUMMARY
Can you believe that really happened Do you want to renew your amazement at how pets enrich our lives AND benefit animal rescues too? 100% of net proceeds for the first year to animal rescue! Was recognized Runner Up in Memoirs category for Animals, Animals, Animals Book Festival 2013 and Honorable Mention in London Book Festival too! This memoir is a privileged glimpse into the life of a charismatic and skilled veterinarian. Personal and medical details paint a charming picture of the author's love for her patients, respect for their owners and dedication to her profession.
---
What do you think about this review?
Comments
No comments posted.

Registered users may leave comments.
Log in or register now!