"This Montana marriage is sealed, but love takes time to grow"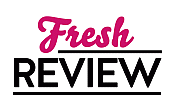 Reviewed by Clare O'Beara
Posted May 25, 2014

Romance Series | Multicultural African-American
I recently read Loving Laney about the Broward family in Montana. Land sales in the area are making the family uneasy. Newcomers don't understand how much hard work is involved in ranching and just want a fancy house and fine view. Jameson Broward met some ladies who only had their eyes on the strong family finances, so he's single and spooky where women are concerned.
ENGAGING BROOKE refers to Brooke Palmer, the younger sister of a lady James once dated. While they're neighbours, in ranch land that still puts miles between their homes, and the families don't see much of each other. Now Brooke comes to call. In order to inherit the ranch from their late father, the two girls must marry within a month. If they don't, the land will pass to the foreman. As her older sister is already married, and has no interest in the land, Brooke has nervously come to explain her situation to the one man whom she finds not only attractive, but a friend.
James can't be a fake husband. And he thinks of Brooke as a girl, for all she's a woman of twenty-five who is an artist in pottery. The only thing that makes him consider agreement is the prospect of all that good land getting sold for development by a Hollywood starlet.
Marrying for love is a relatively recent luxury, so many cordial matches were made across fence-lines in the past. Those didn't end up in separate bedrooms though, and the excuse of Brooke's recent bereavement is used to explain why she and James weren't seen dating. A year of sharing a house like brother and sister, and they can divorce safely. Between ranch accidents and a craft show, Brooke is kept busy, but James is away on business. Wouldn't it be nice if he acted like a husband?
I enjoyed the sense of place; the sumptuous feast of barbecue pulled pork, roast potatoes and stuffed mushrooms; the care of ill or injured large animals; a suddenly flooding river dragging a car off the road. Meanwhile we see that Brooke needs to gain respect as an artist and be her own woman. The multicultural cast is well drawn to show us all sides of Montana life. Dara Girard mixes stories and characters through her tales so that ENGAGING BROOKE reads perfectly as a standalone but complements the series well. I'll be keen to read more of her tales.
SUMMARY
A bride for a Broward?
If Brooke Palmer doesn't find a husband within thirty days, she will lose her family home forever. So she turns to the only man she trusts to save herÖ.
Jameson Broward has only one true love: his vast and rugged ranch in Granger, Montana. But he understands the importance of protecting a family's legacy, so he agrees to a marriage of convenience to the woman he's cared about for years. As the stoic groom and his beautiful bride begin their businesslike union, they are confronted by the unexpected lure of their sensual and passionate chemistry. Is it possible for the sexy rancher and his pretend wife to turn their short-term arrangement into a lifetime of love?
---
What do you think about this review?
Comments
No comments posted.

Registered users may leave comments.
Log in or register now!