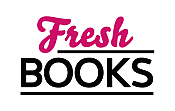 Summer Reads are HOT in July!
"The hunt is on for a nuclear bomb on American soil!"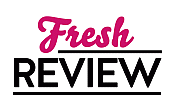 Reviewed by Viki Ferrell
Posted May 15, 2014

An RA-115, a 40-plus-year-old Russian nuclear suitcase bomb, is detonated in an underground tunnel while being smuggled across the Mexican/American border into the U.S. When the White House learns that this bomb is one of two being smuggled into the country, and that the first one arrived 17 days ago, the hunt is on to find the other bomb. The most current Intel reveals that Chechen insurgents and Arabs are working together on this terrorist cause.
The President authorizes an off-the-record domestic black- ops team, called SEAL Team Six Black, to search for the persons responsible for bringing this bomb to the U.S. and to find the bomb before it is detonated and a nuclear disaster occurs. Headed up by Gil Shannon and a group of rag-tag Navy SEALS and Delta Force fighters, some retired, some dishonorably discharged, ST6-B is assembled for this mission. Vicious firefights, brutal interrogations and unauthorized flights and landings ensue as the team pursues the villains behind this terrorist attack. Can this black- ops team get the information they need and find this bomb before a nuclear disaster occurs? Have these terrorists brought war to American soil?
Scott McEwen, along with Thomas Koloniar, has written a vibrant military thriller with a masterfully woven plot that will keep you engaged to the final page. I just couldn't read TARGET AMERICA fast enough. A plethora of characters in this magnificent story are strewn across the U.S. as well as Eurasia, China and the Middle East. And there are enough intelligence communities, organizations and ammunition names spelled with acronyms to make alphabet soup. Throw in a little international espionage for flavor and you have a dynamic adventure that's fast-paced, gut- wrenching and action-packed. The plot twists and turns with so many extra-curricular activities it will make your head swim. There is a lot of military and technical jargon for military buffs, but Mr. McEwen does an excellent job of explaining the terms. TARGET AMERICA follows another Sniper Elite novel by McEwen and Koloniar in which this same black- ops team pursues the bad guys. It was a New York Times Bestseller, and I'm sure TARGET AMERICA will be as well!
SUMMARY
From the coauthor of the #1 New York Times bestseller American Sniper comes a heart-pounding military thriller in which the fabled domestic Special Ops Black unit is activated in order to stop a group of Chechen terrorists from launching a pair of "suitcase" nukes somewhere in America.
When Chechen terrorists manage to smuggle a Cold War era Russian nuke across the Mexican-American border, the President is forced to reactivate the only unit capable of stopping them: Navy SEAL sniper Gil Shannon and his brash team of SEALs and Delta Force fighters. First introduced in Sniper Elite: One Way Trip, hailed by Publishers Weekly as a "meaty thriller" with "snappy dialogue and well-timed humor," Shannon and his team were run out of the military after defying direct orders and instead choosing to save the life of one of their own.
---
What do you think about this review?
Comments
No comments posted.

Registered users may leave comments.
Log in or register now!