"A returned soldier finds that his life has changed"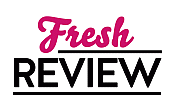 Reviewed by Clare O'Beara
Posted May 8, 2014

Romance | Multicultural Romance | Women's Fiction Contemporary
Lexy Beecher married young and for years has just wanted her independence back; she's even got divorce papers ready, never nerving herself to ask her marine husband to sign. But when Ryan takes the brunt of an explosion and the medics pick up what they can to mend, Lexy has to discover what LIBERTY means and if there is a price too high to pay.
While Lexy is cheerful about her mixed heritage, Ryan had taken to using it as an insult. She'd survived his beer- sodden blows and was determined to leave. Now though, she knows that the women of Liberty, Texas, stand by their men in bad times. She tells the unresponsive soldier in the bed that she'll take care of him but when he's well she wants her life back.
With no drunkenness to come between them, the couple start to talk for the first time in years. It may be grudging, it may be about basic needs, but it's communication. Mainly, Ryan listens, and when he does talk he turns out to have amnesia. He doesn't remember his wife and his angry marriage. His mother backs up Lexy's story though... and he wonders how he could have been such a loser. She's a lovely woman, and he's been a brute, apparently. Will his memory come back, and given that Lexy is bound and determined to leave him, would it do any good?
This big-hearted story reflects on what we could do if we started all over again. Ryan desires his wife as if for the first time. Lexy learns to find him attractive once more, but she still has the bitter taste of fear in her mouth from the way he used to behave. Can she trust him? Reading about how this husband and wife used to interact is more than uncomfortable, and nobody would blame the brave woman for giving the marine his marching orders. We think all the better of her though for the charity in her heart. The contrasts shown make the narrative at once tender, harsh and suspenseful.
The obvious comparison is with the film 'Sommersby' and while we can feel ambivalent about the ending of the film, in LIBERTY we have a multicultural romance with its own twists and turns along the way to a happier, and ultimately convincing, conclusion. Ginger Jamison calls this the Redemption trilogy and the next title will be 'Jericho'.
Learn more about Liberty
SUMMARY
A man she thought she knew. A passion beyond her wildest fantasies…
When Ryan Beecher returns home after a long deployment overseas, Lexy barely recognizes her husband. The man who left Texas for Afghanistan was cruel and abusive. The man who comes back to her is a badly injured stranger with amnesia—and no memory of their life together.
Lexy can't believe how much Ryan has changed. The wounded marine is now gentle, caring and tender. And his touch awakens yearnings she's never felt before. As he takes them both to the point of no return, can Lexy trust this lover who seems to live only for her pleasure…as he seeks his salvation in her healing embrace?
A poignant and erotic story of longing, secrets and second chances, Liberty explores the limits of desire and the boundaries of love.
---
What do you think about this review?
Comments
No comments posted.

Registered users may leave comments.
Log in or register now!