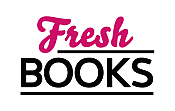 December brings fabulous reads!
"An adrenalin-packed military thriller that will blow you away!"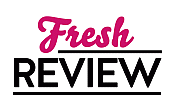 Reviewed by Viki Ferrell
Posted May 6, 2014

A leader of the Los Zetas cell, known as The Jackal, kidnaps Lisa and Olivia Clark, wife and daughter of US Senator Jesse Abrams Clark, from a resort in Arizona. Navy Chief Warrant Officer Tom Crocker, recently returning from a special op in Syria, is called in to rescue them. Senator Clark always takes a strong position against drug trafficking and immigration, and he believes this is why his family has been captured.
Crocker and Navy SEAL Team Six are deployed to Mexico for the rescue. Bad Intel makes their first attempt a complete bust. But ST-6 doesn't quit, and the clock is ticking. Crocker and his team charge forward, on their own and without US presidential approval. They rescue Lisa with only minutes to spare before the gas administered to her takes her life, but Olivia is nowhere to be found. Can SEAL Team Six find Olivia in time and return her home safely? Could there be a different motive behind this kidnapping?
HUNT THE JACKAL is an action-packed, special-ops military thriller you will not be able to put down. SEAL Team Six is already reeling from the loss of one of their own members during their last special ops when they're called into action again. Fly with the team from Syria to Washington, D.C. and then on into Mexico in this riveting story filled with politics, drug wars, unethical US banking policies and danger at every turn. The themes of truth, greed and trust, or the lack thereof, run throughout this novel. Crocker and Lisa are both strong characters who voice a personal internal struggle periodically throughout the pages. An assortment of weaponry is used that could stock an impressive arsenal. Don Mann brings his own expertise as a former Navy SEAL, along with bestselling author Ralph Pezullo, to this adrenalin-packed thriller that really packs a punch. HUNT THE JACKAL is number four in the exciting Navy ST-6 series, and there promises to be more.
SUMMARY
Real-life SEAL Don Mann brings all of his insight and experience to the next installment of the SEAL Team Six series.
When a senator's wife and teenage daughter are kidnapped, Thomas Crocker and SEAL Team Six are sent to Mexico's lawless countryside, where federal agents protect instead of hunting down violent narcotics kingpins. The two women have been kidnapped by the Jackal, a drug lord drunk on power and influence. He also happens to be a self-styled modern Che Guevara, who has undergone plastic surgery to disguise his looks and justifies his brutal methods and Machiavellian drug empire with the politics of social revolution. The Jackal is as ruthless as he is colorful, and he must be stopped.
Crocker and the SEALs have only a matter of hours to track down and rescue the two innocent civilians held at the mercy of this madman. With dirty cops, dangerous cartels, lavish tropical estates, double-crosses and plenty of bullets, Hunt the Jackal places the team in perilous new territory and demonstrates how elite warriors can adapt to and fight in any situation.
With insight into sensitive intelligence so top-secret it can only be hinted at in fiction, Mann and Pezzullo's extensive knowledge has for several books offered a look behind the curtain at the life-or-death, black-ops missions executed by only a handful of the bravest soldiers. Now, with Hunt the Jackal, the authors focus their lens even closer to home upon the dangers that lurk just across the U.S. border in a pulse-pounding thriller that ups the ante even as it sheds light on the real-life heroes and villains of the fight against narco-terrorism.
---
What do you think about this review?
Comments
No comments posted.

Registered users may leave comments.
Log in or register now!