"A globe-trotting experience in military ops to capture a nemesis."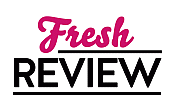 Reviewed by Viki Ferrell
Posted May 6, 2014

While Chief Warrant Officer/Navy SEAL Tom Crocker is leading a team of 12 SEALs on a rescue mission in the Hindu Kush mountain range in Afghanistan, someone is killing United States and Israeli officials with bombs placed on their cars by motorcycle riders. Seventeen officials, along with some of their wives and other innocent drivers and pedestrians, are murdered in five different countries in a day's time. Crocker learns that this is the work of his old nemesis, Farhed Alizadeh and Unit 5000. Alizadeh, codename The Falcon, is supplying arms to the Taliban for these terrorist attacks.
Crocker and his SEAL Team Six, now known as Black Cell, deploy to Venezuela in search of Unit 5000. Their Intel takes them first into Venezuela, on to Mexico, back to Paraguay and then into Argentina on this hunt. After several of his team members are badly injured and Crocker himself is tortured, the team returns home unsuccessful. Alizadeh and his Unit 5000 just keep slipping away. When the call comes to redeploy to Iran, with Intel saying Alizadeh is there, Black Cell is more than ready to go. Can they capture him this time, or will he slip away again?
We first met Farhed Alizadeh in Don Mann's second SEAL Team Six book, HUNT THE SCORPION. Crocker was not successful in capturing him then and has a real vendetta now for seeing Alizadeh and his terrorist group extinguished. This book is a globe-trotting experience traveling from Thailand to Afghanistan, into South and Central America and on to Iran, with several stints back in the United States for recuperation and regrouping. The missions are grueling, hard-fought and unfortunately come with casualties. Don Mann's vast experience as a Navy SEAL himself lends much expertise to the writing of this series. There are several personal touches, which bring out issues faced by men and women returning from war. With veteran writer Ralph Pezzullo, Mr. Mann gives us a glimpse of the hardships of war and the fallout that results in this dynamic military thriller, HUNT THE FALCON.
SUMMARY
SEAL Team Six and Thomas Crocker are back hunting their most elusive adversary yet: The Falcon.
SEAL Team Six operative Thomas Crocker is no stranger to missions of the highest national importance and the gravest danger. But this time, the mission hits close to home. The Iranian terrorist he and his squad are chasing is the same man who kidnapped his wife months before-the Falcon, who has been stealing Libyan nuclear material and is laying plans for a devastating attack against America. The hunt takes the team from Bangkok to Caracas in hot pursuit of the Falcon and his forces.
Meanwhile, Corcker's estranged father--a former firefighter and hell-raiser who was kicked out of the Nacy as a young seaman--reappears, forcing Crocker to acknowledge his life outside the shadows of SEAL operations. Doing so isn't easy when duty calls over three hundred days of the year, and when it's this essential to take an enemy down.
Hunt the Falcon ups the ante for Crocker and the rest of SEAL Team Six as never before. The bullets fly, the action is relentless, and by the end Crocker and his crew will be put to the ultimate test: surviving captivity under the most depraved of men and taking the fight to the Falcon's doorstep, deep in the heart of Iran.
---
What do you think about this review?
Comments
No comments posted.

Registered users may leave comments.
Log in or register now!