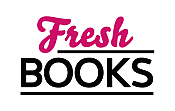 Summer Reads are HOT in July!
"When tragedy strikes, moving on can be impossible"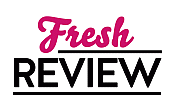 Reviewed by Samantha Randolph
Posted May 3, 2014

Once upon a time, Rowan Areno was just a girl skipping school with her best friend, hoping not to get caught by her overprotective policeman father. When tragedy hits, Rowan knows she will never be the same. It doesn't help that the tragedy might have been prevented if she had only stayed in school that day. In the struggles of grief, Rowan will have to discover if happiness is every something she can find again.
ME SINCE YOU by Laura Wiess is not at all what I was expecting. Just based on the title and the synopsis that doesn't give much away (for good reason), I kind of assumed this was going to be a love story of some sort, maybe where the guy dies or something bad happens. While that would have been perfectly fine, that is not what this story is about. Instead, it tells the heartbreaking story of a girl whose world (and the world of those around her) is completely shattered, first by one death, then another. There is romance, but this story focuses on the all too tragic things that sometimes happen and the aftermath of that, what to do when the person who hurt you is the someone you loved, and how to deal with the blame game that always follows loss. Beautifully written, this is a story that I've never seen before or any likeness of in any story I've read.
Other than the exceptional story the book is, two other things also really stick out in ME SINCE YOU: the romance that there is and Rowan's personality. The romance between Rowan and Eli is perfect for this book. It isn't overwhelming, it isn't tragic, it isn't simple; it is a connection built on understanding and hope, something that fits right along with the couple. I love the journey they take. Rowan's personality very nicely reflects her age. All throughout the book, there are little details that showcase how young she is and how hard it is to go through tragedy at any age, let alone when hormones and high school are raging. I just love how fitting her voice is in the story.
I love ME SINCE YOU, and I love Laura Wiess for writing something so powerful and so unexpected. It is beautiful and meaningful, and I can recommend it readers who love YA.
SUMMARY
"Laura Wiess's masterful prose kept me turning the pages. This is the first book in a very long time that made me say, 'Wish I'd written this'" (Ellen Hopkins, author of Crank, on Such a Pretty Girl).
Oh c'mon, Dad, nothing's going to happen.
And for sixteen year-old Rowan Areno, shielded by her parents from the dark side of life, nothing bad usually does…until that last Friday in March when Rowan cuts school for a day of fun—and a random stranger's shocking crime sets a traumatic series of events into motion that will change her life forever.
The crime video goes viral, the cruel, relentless aftermath threatening Rowan, her family, and Eli, a witness haunted by losses of his own. But when tragedy strikes, shattering Rowan's world and destroying all she thought was true, not even Eli can protect her from the devastation.
Her life now divided into Before and After, Rowan struggles to survive, searching for answers, and desperate to make sense of what remains. She discovers that everyone grieves differently, though, and the path to love and forgiveness isn't simple or straightforward. Will she carry these emotional wounds with her forever, or with Eli's help, can she learn to trust, hope and believe in happiness again?
Me Since You is Laura Wiess at her finest—a beautiful, gripping, and painfully honest examination of love, loss, and a family in crisis.
---
What do you think about this review?
Comments
No comments posted.

Registered users may leave comments.
Log in or register now!