"Lose the pain by moving and eating better"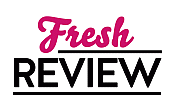 Reviewed by Clare O'Beara
Posted May 3, 2014

Self-Help Health | Self-Help Diet | Self-Help Fitness
Author Richard Diana claims to be the only orthopaedic surgeon to have played in the Superbowl. He saw his mother's life wasted by rheumatoid arthritis and has worked hard to learn how to spare others the same pain and disability.
HEALTHY JOINTS FOR LIFE is the aim. We may overwork our joints at a young age and don't realise how early they can wear out. Inflammation can also damage joints all by itself. This book is aimed at everyone who has joint pain and wants to avoid surgery. The diet, supplements and other recommendations are all a positive guard against heart disease and cancer as well.
Diana begins his talk on inflammation by digressing to an incident during his sports career. As someone who doesn't know American football it meant little to me, but it might persuade some people that this is no ordinary diet doctor and he has experience of using the body hard. More and more, inflammation is being identified as the core or start of diseases. An explanation of cell makeup and structure concludes that banning trans-fats (an artificially hardened, hydrogenated fat in some foods) is the single best step to take.
Omega-3 and Omega-6 fats are a required part of a healthy diet for heart and joints. Antioxidants, such as those found in blueberries, help to remove poisons from the system. Diagrams of the joints show bone rubbing bone, which is smoothed over by cartilage and synovial fluid or joint oil. A cascading effect from wear and tear coupled with diet problems, too much insulin or smoking can cause pain and ongoing inflammation which then worsens the arthritis. If all the softer tissues are damaged or lost, the bones wear each other down in a painful motion.
While the biology lessons may seem complex, these are interspersed with reminders that pro football players all suffer joint damage. Then we get a straightforward list of positive steps to take, including eating fish, ideally salmon, fibrous foods and lean meats, adding complex carbohydrates and avoiding sugars and high fructose corn syrup. Exercise is the next step, both reducing weight and increasing mobility. Motivation is the key factor.
One of Richard Diana's patients followed his plan, lost thirty pounds and told him "I haven't felt this good in twenty years." What have you got to lose? Only your pain. Give HEALTHY JOINTS FOR LIFE a try, even if you read it in instalments and follow the suggestions gradually when you come to understand your body's processes better. You'll almost certainly be glad you did.
SUMMARY
No surgery. No medication. No drastic measures. Just healthy joints—for life!
In this groundbreaking book, leading orthopedic surgeon and former NFL player Richard Diana, M.D., applies his unique experience and training to tackle join pain. Based on cutting-edge research that has clarified the crucial role of a molecule known as NFkB in regulating inflammation, Dr. Diana's proven eight-week program teaches you to harness the power of this research to reduce inflammation, relieve pain and rejuvenate your joints.
THIS SCIENTIFICALLY-BACKED PROGRAM INCLUDES:
• Which delicious foods reduce inflammation
• Simple exercises tailored to your ability
• The right supplements to help increase your mobility
---
What do you think about this review?
Comments
No comments posted.

Registered users may leave comments.
Log in or register now!