"If a House Could Talk..."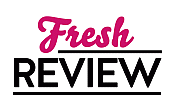 Reviewed by Samantha Randolph
Posted April 25, 2014

Siblings Charlie and Ros couldn't be more opposite. When they both inherit Ashenden, an 18th century estate, they have to decide if they want to keep it or sell it. While they decide, the story goes through the many generations that have lived in the house and helped shape it. From the wealthy upstairs owners to the workers downstairs, the people may change, but the house is always constant.
ASHENDEN by Elizabeth Wilhide has an excellent concept. The idea of making each chapter of the story a chapter of the house is so neat, and it's able to cross many boundaries historically as the time span goes on. Because of that, I was really hoping to love it, but sadly, I didn't like it as much as I thought I would.
The writing is very beautiful, and I love how every chapter opens with a description as to the actual state of the house. It is also really cool how the generations are connected through different people and how they tie in together. However, because the story spans such a long length of time and the chapters aren't that long, I never felt that I really got to know any of the characters. Sometimes so many names were introduced that I felt leaving the chapter that I hardly could point out who was who. I can easily see part of the point of the story being that the estate, while it sees many, many stories within it, cannot see everything, but I really missed getting to know the characters in depth.
Wilhide does an awesome job at writing the story and I think many people could really like this book, but I just had a hard time fully enjoying it without strong characters. If you prefer to look at themes and sequences (which are great in this story) over characters, then you will probably be able to like ASHENDEN more than I did.
Learn more about Ashenden
SUMMARY
THE HOUSE CONTAINS TIME. ITS WALLS HOLD STORIES. . . .
When brother and sister Charlie and Ros discover that they have inherited Ashenden, the beautiful eighteenth-century English country house steeped in their family history, they face an important decision: Do they try to keep it or do they sell it?
In a beguiling narrative spanning two and a half centuries, we meet those who have built the house, lived in it, loved it, and those who would subvert it to their own ends. The walls of Ashenden echo with the lives of the architect who directs the building of the house in 1775, the wealthy Henderson family in their heyday, the maid who is tempted to solve her problems by stealing a trinket, the Jazz Age speculator who hosts a fabulous treasure hunt, the prisoners held there during World War II, and the young couple who lovingly restore it in the 1950s.
With upstairs and downstairs storylines intertwining to form a rich tapestry, Ashenden is an evocative portrait of a house that is a character as compelling as the people who inhabit it.
---
What do you think about this review?
Comments
No comments posted.

Registered users may leave comments.
Log in or register now!