"A Compelling New Series which Will Leave You Ready for More!"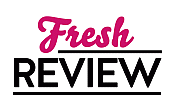 Reviewed by Sherri Morris
Posted April 17, 2014

Fantasy Urban | Paranormal - Supernatural
Abandoned by her father at a young age and left with an increasingly bitter and alcoholic mother to raise her, Charlie's life is nothing but turbulent. When her boyfriend Luke gets sick, and the bills start rolling in, Charlie takes a job as truck driver to make ends meet. Now that Luke is better, the pair made plans for him to join her on the road. For once she feels likes she finally has a little piece of happiness. Then her boyfriend calls and dumps her. With her mother gone, Charlie is now literally alone in the world. Being an already less than confident woman, she is brought even lower by this.
While on a run, Charlie's truck gets over-turned by what she thinks is a drunk driver until her dog Diesel starts acting- up. What she saw can only be described as not human. Just as she starts climbing out of her wrecked truck, two fellow truck drivers, Shawn and Jeff Buckner arrive on the scene. The next thing Charlie realizes is that she is staring down the barrel of Shawn's gun. When the two men see her birthmark, she is given a choice: Be killed or join their organization of Markers.
The Markers are a group of men hidden in plain sight as truck drivers saving the world from the monsters nightmares are made of. Being an organization of men, the fact that Charlie is a woman does not sit well with some of them, especially since there is a prophecy about a Lily which brings an end to the Markers.
I really enjoyed BIRTHMARKED. The end just kind of drops off and leaves the reader thinking...That's it?! It is the perfect setup for the next installment. Maria Violante writes a very compelling and entertaining novel. Charlie has been dealt a really crappy hand in life and still has a backbone when pushed. She is at her lowest and still comes out swinging. I can't wait to read the second installment in this series when it comes out.
SUMMARY
Charlie Kale knows life isn't easy. But for the first time, this truck driver might have finally found her little piece of happiness. She's got it all—her big rig, friends, a great mentor, and a man about to join her on the road.
That is, until the good things in Charlie's life all fall apart, and she finds herself at the mercy of a sexy but mysterious gunman who claims to be a member of a secret order dedicated to fighting the supernatural monsters that filter over into our world.
She's given a choice—join up or die, and while the gunman might be insane, Charlie's hell-bent on not dying. Too bad it looks like that might not be an option.
---
What do you think about this review?
Comments
No comments posted.

Registered users may leave comments.
Log in or register now!