"Back in the Saddle"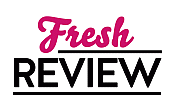 Reviewed by Jim Welke
Posted April 6, 2014

Robert Knott continues the saga of Hitch & Cole started by the late Robert B Parker. BULL RIVER is the fifth book in the series and each book builds on the main characters, Territorial Marshall Virgil Cole and Deputy Everett Hitch. Hitch narrators the stories with an unique in-person prospective.
In this, the latest installment, the Marshall and his Deputy have just returned from Mexico with a murder suspect when they find out the Comstock Bank was robbed. The robbers beat the bank president close to death and took his beautiful wife as a hostage. She's also happens to be the daughter of one of the richest men in the west. The bank robbers head for Mexico with their hostage the close to death bank president in hot pursuit.
Alejandro Vasquez, the murder suspect, claims he acted in self-defense and he's willing to help with tracking the bank robbers. Vasquez claims to know the leader of the gang of thieves and is willing to assist in the apprehension, for his freedom. Hitch and Cole head back to Mexico with Alejandro leading the way. On the trip, a group of Mexican Federales offer to assist the recovery of the hostage, since a $50,000 reward has been offered for her safe return.
Lots of slow talking and fast gun play keep the action flowing. Hidden identities and pleasure palaces give this western mystery plenty of suspense. Of course, a Marshall from the United States has no authority in Mexico, so there is excitement at every stop along the way.
SUMMARY
After hunting down the notorious desperado Alejandro Vasquez, Territorial Marshal Virgil Cole and Deputy Everett Hitch return him to San Cristóbal to stand trial. No sooner do they remand him into custody than a major bank robbery occurs and the lawmen find themselves tasked with another job: investigating the robbery of the Comstock Bank, recovering the loot, and bringing the criminals to justice.
But when their primary suspect is found severely beaten outside a high-class brothel and turns out to be using a false identity to escape a torrid past, it is Alejandro who becomes the key to their investigation. Cole and Hitch are soon on the trail of the money, two calculating brothers, and the daughter of St. Louis's most prominent millionaire in a Cain and Abel story that brings revenge to a whole new level.
---
What do you think about this review?
Comments
No comments posted.

Registered users may leave comments.
Log in or register now!