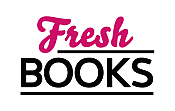 Summer Reads are HOT in July!
"An excellent collection of stories for anyone looking for passion, sex, and hunger between two females"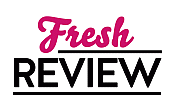 Reviewed by Laura Brusuelas
Posted April 3, 2014

Whether you are into light vanilla or deep-rooted gray erotica, you'll find BEST LESBIAN EROTICA 2014 meets all your needs. Between raunchy sex-capades and shy meetings of sensual pleasure, this collection of stories brings on the best of both worlds!
BEST LESBIAN EROTICA 2014 is packed with twenty sexy, sultry stories of lesbians (some who know each other and some strangers) who meet up to have wild, passionate sex under the most daring circumstances. From naughty uses of spices in the kitchen in "Big Lesbo Cupcakery" by D.L. Ling to raw lustful passion between two mystery women in "The Stranger" by Diana Cage, you will find stories that put you right in the middle of the limelight, making you wish that you were in the story yourself.
You will find yourself in the middle of sex-capades at the gym between two women who just can't keep their hands off one another in "Good Workout" by Sinclair Sexsmith and receiving hard, sexy birthday spankings in "Birthday Butch" by Teresa Noelle Roberts, while secretly wishing your were Mr. Sir's naughty slave girl in "What I Need" by Xan West. That's right! "What I Need" is all about a man and what he needs from his slave girl, not sure how this story made the cut into BEST LESBIAN EROTICA 2014, but hey, who am I to argue?
Passion, sex, lust, journey, secrecy and titillation are just a few words to describe BEST LESBIAN EROTICA 2014. Editor Kathleen Warnock has put together a great grouping of stories that almost fall hand in hand to make a super powerful packed book about the secret world of sex between lesbians and just how fascinating it can be! I enjoyed this read, save for a few slow parts here and there as the stories lead up to the super-charged erotica portion.
SUMMARY
Hailed as "mesmerizing" by the Insight Out Bookclub, the world's largest LGBT reading group, Cleis' Best Lesbian Erotica is the standard bearer for the genre. Kathleen Warnock has taken the series to new heights of ecstasy with the 2014 entry which is sensational, sensual as well as being really smart smut.
A Goldie nominated editor, Warnock collects stories from around the globe, giving this assemblage a fresh sensibility and new points of view. But what really sets Best Lesbian Erotica 2014 apart, however, is the characters; each woman is written so real, you can almost feel the warmth of their bodies in the bed beside you. Evocative and erotic, this commanding collection holds readers right to the very last page.
---
What do you think about this review?
Comments
No comments posted.

Registered users may leave comments.
Log in or register now!