"The Nymph series continues to place myths in the modern world"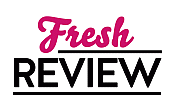 Reviewed by Clare O'Beara
Posted April 3, 2014

Paranormal Romance | Paranormal Mystery
This third book in the Nymphs series follows on from the second, Montana Mustangs in which some unfortunate women met their end. Now the sister of one of those women is sitting at the funeral. She feels the loss all the more, because her kind are almost immortal.
WINTER SWANS describes shapechangers who interestingly turn to swans; their true form is the nymph, a lovely, alluring woman. Harper Cygnini has lost her sister Jenna and although the criminal was caught, that won't change anything. A lady at the funeral says that Jenna was her landlady and asks Harper to look for a man named Chance Landon, her ex-husband. Harper, who has come from Seattle for the occasion, sees no reason why she should help this stranger but Chance comes into her life anyway. When they meet, he's a professional poker player hoping to win lots of money to help a friend pay off a debt. This seems like reckless behaviour, but Harper finds him attractive. When Chance's ex-wife is found dead, Harper is his unwilling alibi.
A stash of drugs, a hitherto unknown teenaged daughter, a snow-capped mountain setting in Idaho and a final gift of books combine to keep our interest and send our suspicions racing in several directions. Harper has to tidy and close up the home where her sister lived, and this gives her time to get to know Chance and his daughter Starling, who just might be the daughter of a nymph, unlikely though that is. Starling is reticent with these two strangers but some good care encourages her to open up, and she claims to have an unusual talent. Could this help to find a killer?
I was disappointed that we don't get to see Harper turning into a swan and taking wing. This series is less about shapechanging and more about how nymphs face the challenge of living in the modern world. Anti-psychotic drugs are mentioned, as the scene shifts to a laboratory and a Vegas poker tournament. There's strong language and allusions to hard drug use, and an adult romance. While my favourite is still the first of the series, The Nymph's Labyrinth set in Greece, all Danica Winters' fans will be eager to pick up this instalment and see where she takes her world- building next. WINTER SWANS contains some very good ideas as well as working through the earlier concepts of the nymph.
SUMMARY
A curse that forbids her to love . . . A child that he must keep secret…An attack on the culture she holds dear…And a battle that could get them killed . . .
Single dad and professional poker player, Chance Landon, hates the world after his ex-wife is found dead in a cheap apartment in rural Idaho. On a lone-wolf crusade to find the killer, he instead learns that he is the father of a strange little girl who carries secrets that only a woman like his ex-wife can answer.
When his ex-wife's killer learns about his daughter's abilities and decides to come after the young girl, Chance enlists the help of the beautiful and deadly swan-shifting nymph, Harper Cygnini, who helps to teach him the truth of his daughter's condition. Chance soon realizes that he alone can't save his daughter from the sadistic killer and he finds himself in a battle between his head and his heart. Will Chance gamble on a future that involves falling in love - which may well cost him his life - or is that one bet his is unwilling to take?
Sensuality Level: Sensual
---
What do you think about this review?
Comments
No comments posted.

Registered users may leave comments.
Log in or register now!