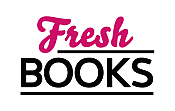 Great new reads in September
"If Nothing Ever Changed, There Would Be No Monarch Butterflies"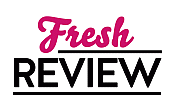 Reviewed by Clare O'Beara
Posted March 21, 2014

Non-Fiction Pet-Lover | Non-Fiction Photography
This strikingly beautiful book brings us photos of the Monarch butterfly. The author Windle Turley was granted permission by the Government of Mexico to enter protected breeding grounds in order to illustrate THE AMAZING MONARCH. As the gaily decorated butterflies gather before flying north, they completely cover the trunks and branches of trees. Innumerable insects form a lively scene as they take flight like a sky full of flowers.
Whimsical quotes are presented by Chinese philosopher Chuang-Tzu, who "dreamt he was a butterfly, and famously when he awoke, he wondered if he was a man who dreamt he was a butterfly or a butterfly now dreaming it was a man." Emily Dickinson, Buckminster Fuller, Carl Sagan and Robert Heinlein are also quoted. A Native American legend holds that we should tell our wish to a butterfly, who will tell it to the Great Spirit. The wish will be granted in thanks for letting the butterfly go free.
Meanwhile, the powerful, inspiring photographs take us up close and personal as we watch these delicate creatures. With an artist's eye, Windle Turley shows us a single Monarch on a bright yellow flower, or a tree draped with so many Monarchs that the mind has to reconsider what it is viewing to make sense of the scene. The Federal Police of Mexico are shown slowing road traffic as a cloud of Monarchs flies across the thoroughfare.
Nature notes explain how the eggs are laid under leaves of the milkweed plant, ninety percent of the chosen plants being in the common milkweed species. The butterflies chase the newly flourishing plant north in a seasonal cycle depending on latitude. Chemicals in the leaves do not harm the caterpillars, which have found a way to store them so their bodies are distasteful to birds. Migrating butterflies may cover up to 150 miles in a day and may end up in Texas or the corn belt. Threats to the Monarch include environmental degradation, climate change, infestations of pine bark beetles in their wintering grounds, pesticides, weedkiller use on milkweed, and genetically modified corn pollen that kills insects.
The end notes contain many sources for further research on THE AMAZING MONARCH, should the spectacular pictures inspire you to find out more about their lives.
SUMMARY
In The Amazing Monarch, author and photographer Windle Turley chronicles the life cycle of the monarch butterfly. Replete with page after page of full-color photographs, the book shows the monarch's rarely captured destination wintering grounds. The contrast of the orange and black pops off the page as the reader goes on a visual tour in the high mountains of Mexico. The multifaceted work also contains poems and quotations focusing on the beauty of these tiny animals that weigh only.02 of an ounce.With carefully researched text and consultation with leading entomologists, The Amazing Monarch tracks the monarch's migration and interesting life spans. Amazingly, this migration only takes place every three to five generations, but somehow, by the last week of October, they arrive at the same small groups of oyamel fir trees their ancestors populated the year before. The handful of roosting sites, located at about 10,000 feet altitude, each may contain 20 to 30 million monarchs in a single site only a few acres in size.After their stay in Mexico, it is crucial to head north to get back to Texas and Louisiana and specific types of milkweeds to lay their eggs during a critical three-week period. If the monarchs reach their destination too early, frost on the milkweed could kill the eggs. A late arrival may mean the milkweed is no longer succulent.Returning from Mexico, the fourth or fifth generations will now have lived nine months, and before dying, will lay eggs during the last two weeks of March. A female will lay 400 to 500 eggs during her lifetime, and primarily on only one type of milkweed plant, but only a small percentage of eggs will actually survive to become adult butterflies. The offspring of the first generation travel on to Kansas and Tennessee during April where the female will again lay her eggs and die, after having lived only 45 to 60 days. The process continues to South Dakota, Iowa and Wisconsin in May and the Great Lakes and Canada region in June. But the fourth or fifth generation will not breed, lay eggs, or die; instead, they head south in the late summer.Granted almost unprecedented access by Mexican wildlife officials, Turley photographed the insects in their natural habitats at their sanctuaries in Los Saucos near Valle de Bravo, State of Mexico and at the Sierra Chincua Sanctuary near Mineral de Anganguo, State of Michoacan—areas unknown to outsiders until 1975.
---
What do you think about this review?
Comments
No comments posted.

Registered users may leave comments.
Log in or register now!