"The Goddess of suicide sure knows how to break a seventy thousand year dry spell."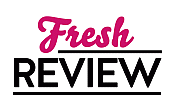 Reviewed by Shellie Surles
Posted March 3, 2014

There is nothing quite as funny as Ixtab, the Goddess of Suicide, or at least she tries to be. Ixtab has lived for over seventy thousand years avoiding accidently touching anyone. Every person she touches kills themselves. Therefore Ixtab's sense of humor may not be as funny to everyone else as it is to her. Ixtab, the other deities, vampires, and special humans are trying to stop the apocalypse.
Ixtab has been doing her work of freeing people from pain and transferring that pain to evil people while living in remorse for the death of the man she loved over one hundred years ago, getting by day by day. Then Ixtab is sent by her deity siblings to help a world-renowned physicist Dr. Antonio Acero work on a Mayan tablet. The tablet is believed to be able to help stop the apocalypse.
As soon as Ixtab sees Antonio she is reminded of her lost love. Though it's painful she has to work with him because she is bound to help humanity and he may be capable of saving humanity and stopping the apocalypse. There are many surprises in store for Ixtab and Antonio as they are drawn together time and time again. As the bond between them begins to grow the world becomes more dangerous and so do their enemies.
Ixtab, Antonio, and the Gods are a riot a minute as they try to discover how to stop the upcoming apocalypse and stop Ixtab's sister Cimil. Cimil a Goddess has been planning and scheming for hundreds of years and no one can figure out if it's to stop the Apocalypse or start it. She has caused unmitigated amounts of damage to the Gods and humanity. Cimil has broken numerous laws of the Gods. She must be stopped and brought to justice. The question of the story is can she be stopped and just how far ahead did she plan.
VAMPIRES NEED NOT... APPLY? is a fun and funny book part of the Accidentally Yours series. Mimi Jean Pamfiloff has created a hilarious world full of Gods and Goddess that are so imperfect and crazy it makes your own family seem normal. You will get a good laugh and see how story book true love is suppose to be if all is completely messed up and you're surrounded by people who are vampires and ex- Gods and other mystical creatures and most important crazy.
SUMMARY
Meet Dr. Antonio Acero. Heir to Spain's wealthiest family, world-renowned physicist, and dedicated bachelor. While on vacation in southern Mexico, Antonio discovers an ancient Mayan tablet. Local legends say it contains magical properties, properties that could put his stalling research on the map. But is this really his lucky break? When Antonio attempts to put the tablet to use, he'll discover that Fate has other plans. Her name is Ixtab, and she's quite possibly the deadliest deity who ever lived.
---
What do you think about this review?
Comments
No comments posted.

Registered users may leave comments.
Log in or register now!