"How Hard Can It Be to Hide One More Secret in a Court of Lies?"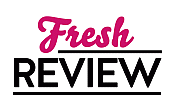 Reviewed by Samantha Randolph
Posted February 13, 2014

Young Adult Paranormal | Young Adult Historical
Meg Lytton lives in 1554 England, right at the heart of the Tudor court. Such a place is usually a blessing, given the security not-yet-queen Elizabeth can give her. Meg, however, is a witch, and with witch killings going on all around her, she might never be safe.
I had to spend a lot of time organizing my thoughts after reading WITCHSTRUCK by Victoria Lamb. The synopsis really intrigued me, because I love historical fiction (especially the Tudor era), and I love it even more when there are elements of fantasy, supernatural, or paranormal involved. This combination with the Tudor court and witches sounded like an excellent idea, but after reading it, I have mixed feelings.
Meg is a decent main character. Her potential romance with visiting, soon-to-be-priest, Alejandro de Castillo, is delicious, and some of their dialogue is my favorite part of the book, especially towards the end. Their romance is a touch forbidden with hidden moral disagreements, but their chemistry is so good you really want something to happen between them. However, I don't see Meg as an extremely relatable character. Up until about the middle part of the story, she feels more like a background character, watching things happen around her. After finishing the story, I do like her, but her personality takes a while to really surface.
The biggest drawback I have about this book is how the witch element plays out. I was hoping to see something unique and different, but it feels very Salem-witch-trials-esque. Historical accuracy doesn't bother me (especially in this case where I don't know it), but it gives me a feeling of something I've read before, so it doesn't stand out well.
Overall, I'm not sure I can say I like WITCHSTRUCK, but I do like parts of it. Lamb does write well, and I will look for more from this author in the future, but I do not think I will continue with The Tudor Witch Trilogy.
SUMMARY
If she sink, she be no witch and shall be drowned.
If she float, she be a witch and must be hanged.
Meg Lytton has always known she is different—that she bears a dark and powerful gift. But in 1554 England, in service at Woodstock Palace to the banished Tudor princess Elizabeth, it has never been more dangerous to practise witchcraft. Meg knows she must guard her secret carefully from the many suspicious eyes watching over the princess and her companions. One wrong move could mean her life, and the life of Elizabeth, rightful heir to the English throne.
With witchfinder Marcus Dent determined to have Meg's hand in marriage, and Meg's own family conspiring against the English queen, there isn't a single person Meg can trust. Certainly not the enigmatic young Spanish priest Alejandro de Castillo, despite her undeniable feelings. But when all the world turns against her, Meg must open her heart to a dangerous choice.
The Secret Circle meets The Other Boleyn Girl in Witchstruck, the first book of the magical Tudor Witch trilogy.
---
What do you think about this review?
Comments
No comments posted.

Registered users may leave comments.
Log in or register now!