"A Prudhoe pipeline worker is found dead in the snow"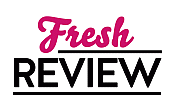 Reviewed by Clare O'Beara
Posted February 11, 2014

Mystery Hard Boiled | Thriller Crime
Insulating an Alaskan pipeline is one of the few jobs where the labourers get paid more than the bosses. But would you want to do it, even for fifteen hundred a week? Read this gritty thriller and reconsider that answer.
DEATH BELOW ZERO starts with a bunch of guys who have appalling cold to endure just to slog hard in layers of down clothing all day, and with nothing else to do, they take cocaine at night. They fasten on pipeline insulation which - they claim - isn't up to the usual standard, though nobody in charge seems to care. In fact Nick Rezkel, a former PI, notes that "Do Not Install" is on a memo about the very batch number that he's been installing. The short-term workers can't trust one another on safety issues, because nobody who wants drugs goes short. Rezkel is not surprised when one Prudhoe worker turns up dead in a scattering of the expensive kind of snow.
Caught in the wrong place at the wrong time, Rezkel stands accused of killing the worker in a drug deal gone wrong. He starts to assemble evidence of his innocence and some possible motives for murder, such as a padded payroll list and that faulty insulation. It doesn't do him a lot of good in Fairbanks, but he's not jailed - yet.
Enter a lot of unusual characters; those who help Rezkel investigate and play Frisbee in the snow with him, and those who finagle property deals, sell drugs or are just unpleasant. With a deal of gambling talk, an undercover investigative reporter and the occasional attractive, smart woman, the story sinks into the unsavoury and shimmers with the aurora.
I thought the environment of the tale was very well described. In Alaska, we're told, it's illegal to pass by a hitch-hiker when it's thirty degrees below, or colder. Such details, as much as the experiences described, bring home the reality of living and working in this vast wild territory. There's too much drawn-out poker playing and too much violence in Richard Anderson's tale for me to really enjoy it, but anyone who likes the Dana Stabenow books and wants to ratchet the crime up a few notches should get on well with DEATH BELOW ZERO.
SUMMARY
Nick Rezkel lost his PI license in a case that went sideways. Turned out catching the killer wasn't enough. Now he's on the Alaska Pipeline, working seven tens out in the minus 70 wind chill. Yet, there are compensations. Nick finds a new girlfriend with a quick tongue and a killer body. Life feels sweet despite his boss' threats to fire him. Then, everything gets serious. He finds a dead man, a heap of cocaine dissolving in his pooled blood. State troopers are convinced Nick stabbed the guy. Now, it's up to him to escape and clear his name.
---
What do you think about this review?
Comments
No comments posted.

Registered users may leave comments.
Log in or register now!