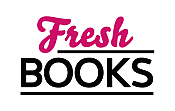 Summer Reads are HOT in July!
"In a clash of communities, can friendship between two young people find acceptance?"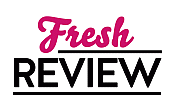 Reviewed by Clare O'Beara
Posted February 7, 2014

Multicultural Contemporary Fiction | Young Adult Romance
Latesha Thomas lives in Beechwood, taking the bus to college where she studies English Literature, minding her dad who needs medicines and wondering where she'll get the money to pay the bills. She puts posters up around college for a matchmaking phone service. THE END OF THE LINE follows Latesha home to a well-kept coloured neighbourhood, where she pretends to have a computer that matches customers with soul mates. Her first caller is a handsome white guy she's seen around college. Her father keeps muttering his disapproval of the service.
Peter Ellsworth is an electrician and an English student, and while he's only dated white girls he assures the service that race isn't important to him. Though he doesn't say so, he wants to try dating girls who don't just like him for his family's money. The first date - well it's fun, but a disaster! Peter meets a musclebound Ramboina who drags him off to shoot him at Paintball. Better try again....
When Peter eventually gets to meet the girl he's been chatting to on the phone line, he's attracted. Could Latesha be the girl for him? Given that her father believes races can't mix, while local kids ask "You lost, Casper?" he sees it won't be plain sailing. Should they even walk to the store together with all her neighbours staring? Peter decides just to ask for friendship but Latesha doesn't have friends outside her own community and doesn't know how to react.
I became absorbed in the story and found Latesha a lovely girl, working to better herself and taking on community work such as directing a play. Peter is idealistic, while admitting that he only knows coloured pop singers. Still, if nobody makes the first move, how can a society progress? Even after seeing tensions in the locality, Peter offers his services as an electrician to the community centre. Mr Thomas is concerned for his princess, unable to attribute good motives to an outsider. Mrs Ellsworth is just as protective of her only child. Their attitudes give valuable insights into the broader situation. In a wheelchair due to industrial injury, Mr Thomas feels his own share of discrimination. There is also history with the Underground Railroad and up to date focus with fire safety inspections.
The play being staged is 'Romeo and Juliet', and somewhat predictably Peter offers to play opposite Latesha, but it works well in this circumstance. I learnt a lot from this clever study of manners, which became stronger as it progressed. What is really being debated is the nature of freedom. Oddly enough the best comparison I can make with THE END OF THE LINE, for context and emotion, is Malorie Blackman's 'Noughts And Crosses'. The author Jim Power is a Canadian with a lot of magazine work to his credit, and I hope he keeps producing novels of this calibre which challenge society. Mature young adults and adults alike should find this an exciting read.
SUMMARY
Latesha Thomas is a beautiful, young African-American woman who lives with her handicapped father. She is in her final year of university and they are having a hard time making ends meet. She decides to start a matchmaking service to make a little extra money, though she has no experience and it turns out to be a disaster. She does, however, meet a client, a handsome white man named Peter Elsworth. The sparks fly immediately, but there's a huge problem. Her father, and his mother, are vehemently opposed to an interracial relationship. This leads to tremendous conflict, but their love will not be denied. They grow closer, yet the closer they become, the more the tension rises. In time a secret connection between their two worlds become clear and this adds another dimension of conflict and complexity. But love is color blind and they are irresistibly drawn to one another.
---
What do you think about this review?
Comments
No comments posted.

Registered users may leave comments.
Log in or register now!