"A dark fantasy about vanishing children"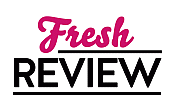 Reviewed by Clare O'Beara
Posted January 29, 2014

THE RIVERMAN is a young adult tale but it starts with a sad story of a boy accidentally drowning; the protagonist does not realise until he is older what he had seen. By then he doesn't want to tell anyone, but the incident haunts him. Alastair Cleary gets on with life, but a neighbouring girl, Fiona Loomis, tells him that a malevolent spirit called THE RIVERMAN is stealing the souls of children... from a strange world reached through her basement. Is she off her head? Is she lying to gain attention? Or could she be telling the truth?
The mood is chilling and I found the story hard to get into. Fiona's version of events is told in third-party memoir form as the twelve-year-old girl expects Alastair to record everything. She talks of bandicoots and flying squirrels through the portal, of being able to change life there and stay for weeks but coming back as though no time had elapsed. At the same time the girl describes a cavern that reeks of menace and icicles falling like deadly spears. Alastair looks into some of the children she names and finds that kids have been disappearing. Since he can't believe Fiona's fantastical tales, his logical conclusion is that Fiona knows a serial killer or kidnapper and is afraid to betray him. Who is right, and how can he find out the truth?
Alastair comes across as passive, getting caught off guard, having to wait until after school to ask more questions, letting the wilful girl set the agenda. Even after a local disappearance he just decides that nobody will believe him and goes to hang out with another boy from school.
Aaron Starmer says that this book is for 'all the muddy kids who grew up and ran wild on Cleveland Boulevard and Brookside. This is a novel about us.' This may be a fine depiction of how it felt to be twelve in his home town, but given that young adult books are often read by children younger than the age group described, I would advise parental caution with THE RIVERMAN. The theme and mood might be fine for older teens who enjoy a dark fantasy.
SUMMARY
Alistair Cleary is the kid who everyone trusts. Fiona Loomis is not the typical girl next door. Alistair hasn't really thought of her since they were little kids until she shows up at his doorstep with a proposition: she wants him to write her biography. What begins as an odd vanity project gradually turns into a frightening glimpse into the mind of a potentially troubled girl. Fiona says that in her basement, there's a portal that leads to a magical world where a creature called the Riverman is stealing the souls of children. And Fiona's soul could be next. If Fiona really believes what she's saying, Alistair fears she may be crazy. But if it's true, her life could be at risk. In this novel from Aaron Starmer, it's up to Alistair to separate fact from fiction, fantasy from reality.
---
What do you think about this review?
Comments
No comments posted.

Registered users may leave comments.
Log in or register now!