"Make your workplace better for achievers"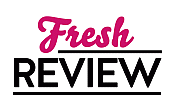 Reviewed by Clare O'Beara
Posted January 29, 2014

Non-Fiction | Self-Help Organization
This book is addressed to either the creative, achieving employee, or the management of a firm which wants to become doer, or achiever, friendly. Doers, says Tom Jones, may not call attention to themselves but tend to out-perform others or use innovative strategies and cross-departmental team-building. Yet this does not always sit well with management, who don't feel they have this person under control... thus the DOER'S DILEMMA is often whether to conform or leave.
I'm self-employed but have sat on various committees and this could be valuable reading for committee members. Sometimes getting a great new idea isn't welcomed, just because 'we have always done it this way' or 'that will upset someone else'. The creative mind can get fed up and depart. Who is the loser if they leave, taking their energy, motivation and good ideas?
Doers: form teams across departmental boundaries Motivate those around them Operate well with little need for direction or supervision Accept challenging, unpopular assignments Seek opportunities to grow personally and professionally.
Focusing on commercial firms, Jones explains that working well with others is more important to higher management than getting along personally. With staff changing frequently and no time to get to know anyone, it is better to concentrate on the job in hand than on whether a new team mate comes across as abrasive. Other types difficult to work with are whiners, slackers, misfits and loners. Jones proposes adopting tenets of teambuilding, including a neutral attitude, common purpose and productive communication. You will accomplish more by working together than by working alone. You may not trust your team mate, but you should agree to disagree. Jones then gives examples of people who were promoted to their level of incompetence, just to show that superiors can be problems too.
Communicating negative information without blame is addressed, as research on employee turnover shows that doers are the first to leave a stressful workplace. Some of the information does seem simplistic, such as an organisational chart advising us to identify the goal, then identify tasks required to achieve it. On the other hand this gives an opportunity to hand out specific tasks and give team members a date for reports. Self-employed persons may also find it useful to keep them on target, not running down one alley and forgetting that there are other tasks to accomplish too. Graduates have been taught in systems which punish collaboration, so some people find it hard to work on a team. (I can add that Scouting and Guiding teach teamwork very well.) Cliques however are self-serving and unproductive. Other topics include performance reviews, change and workplace dysfunction.
This book is a handy length at under a hundred pages and it includes a 'toolbox' of patterns. These have daunting titles such as 'Establishing the Upward Voice' but they all relate to the topics in the previous chapters so the user can pick one or two to start. A team-building and training day might well take a leaf out of Tom Jones's book, and otherwise the DOER'S DILEMMA might be easier if they make allowances for those around them and communicate in positive ways. The subtitle after all is 'Why achievers suffer and what to do about it' - and he doesn't just mean to write a memo of complaint.
SUMMARY
If your achievements are unappreciated, unrecognized or undervalued, this book will help you understand why that happens and show you how to avoid it in the future. This book also champions the advantages of becoming a doer- friendly organization by introducing new ways of activating the full potential of those who get things done. Recognizing, rewarding, and retaining doers as peer coaches, problem solvers, and internal planners, coupled with the other performance enhancing roles outlined in this book, will raise the overall productivity of any organization that is savvy enough to do so.
---
What do you think about this review?
Comments
No comments posted.

Registered users may leave comments.
Log in or register now!