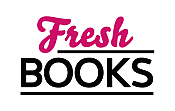 Summer Reads are HOT in July!
"Boundless and bare, the lone and level sands stretch far away"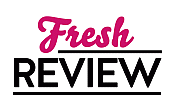 Reviewed by Clare O'Beara
Posted January 16, 2014

Book six in The Gates of Heaven series plunges straight into a detailed world. I had not read any of the previous fantasy volumes, so suffered from lack of understanding of what was going on, initially. THE SANDS OF ETHYRN conceal a ruined tower complex in a drought-stricken land where an altar and scroll are uncovered, with a talisman jewel which puts the elderly king into a trance when he touches it. There is an earlier chapter, but it is hard to get into and about a different character in a different age, so new or young readers may like to skip to a more accessible part of the tale.
Ra'daf is a young scribe who isn't pretty enough to be a court lady, so she's allowed to use her wits and sit among scrolls all day. She has a gift for translation so is asked to decipher the venerable scroll found at the altar, in the hope that it can save the king.
Meanwhile, in a past time, order is breaking down, with village men conscripted so not enough are left to protect homes and farms from raiders. A young man called Lael is grabbed by a slaver who needs countless men to work on a giant tower, planned to reach heaven itself. Raban the builder has discovered how to crush fossilised shells to make lime mortar to bind sand into bricks, and the tower is already awe-inspiring. His quarries are running short of sand, and a wizard named Sha'kath shows him that plenty is to be had in a place called Ethryn, far off but the wizard can arrange transport. The wizard knows that the sand dropping through the hole he creates is coming from the future. In that future, young Ra'daf sees the sinkhole develop at the ruins and wonders exactly where the sand is going.... Power-hungry Sha'kath has his own reasons for wanting the sand in Ethyrn desert used; this uncovers stone gryphons which, by travelling between times, he means to awaken and put to his bidding. Peril arrives on swift wings.
This interesting premise reminded me of Shelley's poem 'Ozymandias' in which the boastful ruler's giant statue is a wreck in the desert. The landscapes of both times are well described and there are several sacred sites around the world, one of which is addressed in each book. THE SANDS OF ETHYRN will be better for those who have followed the series by C.S. Lakin, but once you get to know the characters, you can read it as a standalone. At that point I started to like this clever fantasy quite a lot.
SUMMARY
The ancient and acclaimed land of Ethryn is dying from pervasive drought, and while the king searches to find water, a mighty tower is uncovered in the desert. King Kael hopes the scroll found near the altar will tell of water sources, but when he touches the gemstone set in the altar, he falls into a coma that transports him back five thousand years where he is a slave building the tower. Sha'kath, the wizard who oversaw the building of the tower all those centuries ago, had cast a spell that brings sand bubbling up from the ground so the workers can make bricks and complete the tower's construction.
In the past, the king, whose is a young villager named Lael, is pursued relentlessly by God, given visions and declarations that he has been chosen to be a deliverer and a prophet , but Lael keeps fleeing. Then, when the tower is completed, heaven appoints him as deliverer, and he and his companions escape and head to their villages. God directs Lael to the sacred site and makes him the Keeper, then reveals his great power as he brings down judgment upon the world, confusing languages and scattering all in rebellion and defiance. Lael is shown the beginnings of Ethryn—a fertile and prosperous land that will become a great kingdom —and then he returns home to his family, where he fully embraces his destiny and delivers those who will listen. God then destroys his village with fire, but Lael leads his contingent to the sacred site and a new beginning.
At the end of his life, Lael—who has watched Ethryn grow and prosper and who has been a gifted healer—returns to the tower to place his poem in the chest and put the gemstone on the altar. Before he takes his last breath, he turns and sees a girl—who is Ra'daf of the future—and when he dies, King Kael in the future wakes from his long sleep. Upon awakening he finds Ra'daf nearly dead by his bed—for the vizier had tried to stop her from waking the king with the amaranth in the vase. Lael heals her, and the vizier flees, unable to locate his secret chamber, but intent on discovering the locations of all seven sites and destroying them all. Kael, upon reviving, now knows where the site is buried under sand and takes his people there, where he again is set up as Keeper, and now, with heaven's blessing, water erupts from the ground and ends the drought.
---
What do you think about this review?
Comments
No comments posted.

Registered users may leave comments.
Log in or register now!