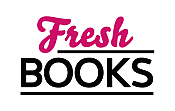 Finish off the year with great December reads
"Dark steampunk elements inhabit this wonderful illustrated novel."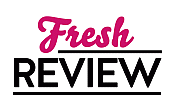 Reviewed by Amber Keller
Posted January 5, 2014

In 1925, a series of earthquakes tore through Manhattan leaving half the city under water. Fifty years later, fourteen-year-old Molly McHugh lives in the dark, watery city, and her friend and boss, Felix Orlov, an aging magician, is abducted by strange mask wearing, rubber-suited beings. Molly escapes and seeks help from investigator Simon Church and his mysterious assistant, Joe Golem. Simon and Joe must stop evil Dr. Cocteau and his dubious plan.
I was excited to hear of another Mignola/Golden collaboration. Fans of their work will undoubtedly understand. Christopher Golden and Mike Mignola do a great job of weaving a tale of mystery, intrigue and suspense. Lovers of steampunk and horror will enjoy the respective elements of both, be they the unsaid horrors that are left to the imagination or Mr. Church's mechanical body organs.
I really enjoyed the element of the golem and how Joe was a more human portrayal than I'm used to reading. He was a fully fleshed out (pardon the pun) character who had his own past to deal with. Simon's Sherlock Holmes persona was pulled off with aplomb and enough distance to be his own.
Molly is a delightful character, strong to be so young, and described so that I could see her in detail. I would be hard pressed to pick a favorite.
This tale is of the YA genre, so it reads accordingly, ie a fourteen year old protagonist. No hardcore horror here, but it was adequate and still sated this horror lovers' thirst. I particularly love the Lovecraft feel. My only complaint... I would've loved to have seen more drawings from the artist, Mike Mignola, of Hellboy fame, but this is why JOE GOLEM AND THE DROWNING CITY is classified as an illustrated novel and not a graphic novel, so it's to be expected. Fans of fiction and graphic novels, urban fantasy and horror, will hopefully unite with this fantastical tale.
SUMMARY
In 1925, earthquakes and a rising sea level left Lower Manhattan submerged under more than thirty feet of water, so that its residents began to call it the Drowning City. Those unwilling to abandon their homes created a new life on streets turned to canals and in buildings whose first three stories were underwater. Fifty years have passed since then, and the Drowning City is full of scavengers and water rats, poor people trying to eke out an existence, and those too proud or stubborn to be defeated by circumstance. Among them are fourteen-year-old Molly McHugh and her friend and employer, Felix Orlov. Once upon a time Orlov the Conjuror was a celebrated stage magician, but now he is an old man, a psychic medium, contacting the spirits of the departed for the grieving loved ones left behind. When a seance goes horribly wrong, Felix Orlov is abducted by strange men wearing gas masks and rubber suits, and Molly soon finds herself on the run. Her flight will lead her into the company of a mysterious man, and his stalwart sidekick, Joe Golem, whose own past is a mystery to him, but who walks his own dreams as a man of stone and clay, brought to life for the sole purpose of hunting witches. Joe Golem and the Drowning City is a new illustrated novel from Mike Mignola, the creator of Hellboy and Christopher Golden. (The paperback edition now includes the short story Joe Golem and the Copper Girl.)
---
What do you think about this review?
Comments
No comments posted.

Registered users may leave comments.
Log in or register now!