"Even NASA can't improve on duct tape in an emergency"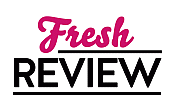 Reviewed by Clare O'Beara
Posted January 1, 2014

Thriller Techno | Science Fiction
I got into this hard science fiction story from the start. A Robinson Crusoe situation has occurred on the third staffed mission to Mars, with the crew having to leave during a fierce sandstorm and one member getting injured, his spacesuit damaged, and left behind. The rest of the crew think he is dead as the biomonitor on his suit was wrecked - so was the communication array. They'll leave Mars orbit without knowing he is still alive.
THE MARTIAN follows brave, resourceful Mark Watney's log entries in the Habitat as he patches up himself and his suit, takes stock and gloomily estimates that he can survive for a month. Assuming another mission is sent, it will reach Mars in about four years. The following day he does the maths on stores and realises that food for six people will keep one alive for almost a year, so his mechanical engineering and botanical skills might be enough to help him survive. He's got solar power, provided he keeps sweeping dust off the panels, and a water and air recycler. However Mark has no way to communicate and the next mission will land 3,200 kilometres away. They won't know he's alive.
Mark, becoming increasingly ingenious as he faces increasingly complex problems, scavenges anything and everything, and starts making soil out of Martian inert earth and composted organic waste. He tries growing the tiny amount of seeds he was sent with, plus anything like potatoes out of the rations. But the plants will use his water up faster.... Not only does indoors now smell appalling, he realises that back at his family's home, it's Thanksgiving....
This tense, often dryly amusing survival story, and the efforts made by NASA back on Earth working on the assumption that they can do something to help a possible survivor, reminded me of Clarke's A Fall Of Moondust. Another good comparison is Kim Stanley Robinson's more recent Red Mars trilogy. If you enjoyed those books, and the Apollo 13 survival story, don't hesitate to snap up THE MARTIAN. Publicists, astronauts and astrophysicists alike were excellently depicted by Andy Weir. I was cheering every tiny victory, urging on the trundling Mars Rover and trying to anticipate the pitfalls. Even NASA can't improve on duct tape.
SUMMARY
Six days ago, astronaut Mark Watney became one of the first people to walk on Mars.
Now, he's sure he'll be the first person to die there.
After a dust storm nearly kills him and forces his crew to evacuate while thinking him dead, Mark finds himself stranded and completely alone with no way to even signal Earth that he�s alive�and even if he could get word out, his supplies would be gone long before a rescue could arrive.
Chances are, though, he won't have time to starve to death. The damaged machinery, unforgiving environment, or plain-old "human error" are much more likely to kill him first.
But Mark isn't ready to give up yet. Drawing on his ingenuity, his engineering skills�and a relentless, dogged refusal to quit�he steadfastly confronts one seemingly insurmountable obstacle after the next. Will his resourcefulness be enough to overcome the impossible odds against him?
---
What do you think about this review?
Comments
No comments posted.

Registered users may leave comments.
Log in or register now!