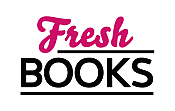 Summer Reads are HOT in July!
"When the city kid meets the country lad"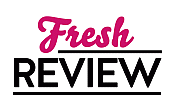 Reviewed by Clare O'Beara
Posted December 22, 2013

Gay / Lesbian Romance | Young Adult Romance
A summer of change is in store. Kyle Jackowski, just a kid, goofs around once too often and gets charged with vandalism and assault. He didn't hit anyone, but a storekeeper slipped on a broken jar and got hurt. Maybe if his stepfather was more tolerant, he wouldn't be in this mess. He can't wait till he's eighteen and can apply to art college. His lawyer manages to cut him a deal.
LAST OF THE SUMMER TOMATOES sees Kyle sent on a summer farm work programme, helping the community that has been badly hit by the recession. He likes the farm family at once, but he's only seen cows on a website. Dairy comes from a store, as far as he knows. Walt and Glenda are the farmers, and Kyle is confused by calling them their first names, not to mention that when they argue they hug each other and smile fondly. He hasn't seen adults act this way. They've even been to college, and he's encouraged to express his opinions. The food is awesome!
I loved reading about Kyle adapting to milking the cows on his first morning, and picking tomatoes, with responsible kindly farmers treating him like a friend's son rather than hired help. Then their son Sam comes home from college, and Kyle thinks all his dreams have come true. Sam is the best looking guy he's seen. But Kyle can't explain that he's probably gay, because he's been beaten up in the past just for looking at a guy, and his homophobic stepfather doesn't mince his words. Sam teaches Kyle riding and fence- mending, and they easily become friends. After a swim in the creek, Kyle nervously admits to his attraction - and it turns out Sam is gay too, and his parents are okay with it. Sadly, not everyone is.
This is a well written book, so we can see the placid cows and feel their warm breath, smell the rain ahead of the approaching storm. Kyle is a very sympathetic character, shy and helpful, wanting to learn but having a hard time overcoming his repressive upbringing. Sam admits that his coming out wasn't completely easy at school, but at college it's easier. Between first dating and a tolerant town, it's safe to say that Kyle feels overwhelmed at being allowed to be himself. The message from author Sherrie Henry is clear, and repeated; young people need to feel safe and secure, and to be allowed to be who they are. LAST OF THE SUMMER TOMATOES is an inspiring read for young folks everywhere.
SUMMARY
Kyle Jackowski, typical sullen emo teen, struggles to find a way to deal with his sexuality and finds himself in trouble with the law... again. But instead of being sent to a juvenile detention center like he expected, he is given a chance to commute his sentence by working on a farm for the summer.
Enter Sam, son of the farm owners, who shows Kyle what he feels is perfectly normal and that he doesn't have to hide from his feelings. In turn, Sam's parents show Kyle that his abusive stepfather and battered mother are not the norm. With their love and support, Kyle finds his place in the world-by Sam's side.
---
What do you think about this review?
Comments
No comments posted.

Registered users may leave comments.
Log in or register now!