"A riveting Military War Dog story you can't put down."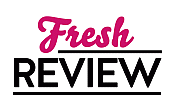 Reviewed by Viki Ferrell
Posted December 16, 2013

Inspirational Mystery | Christian | Thriller Military
Timbrel Hogan and her service dog Beowulf are tapped to help with a special ops mission in Afghanistan to find WMDs (Weapons of Mass Destruction). Beowulf is an Explosive Detection Dog (EDD) and has been trained to sniff out the chemicals that are used in WMDs. Timbrel is attached to James Anthony (Tony) VanAllen's Special Forces OAD452 unit for this mission. She's worked with Tony, aka "Candyman," on previous missions. Tony has the hots for Timbrel, but she gives him the cold shoulder and lots of attitude. Their mission goes awry when the guys can't find any WMDs, even though Beowulf sniffed them out. Everyone insists that Beowulf is just off his game, but Timbrel knows differently. Beowulf is never wrong, and Timbrel won't let this matter rest, even after she returns to the US. Timbrel continues to search for the truth about what Beowulf sniffed out in Bagram. Can she find the terrorist who is behind these WMDs in time to stop him?
BEOWULF is the third novel in Ronie Kendig's A Breed Apart series. It is as hard-hitting as the previous two books and a great Military War Dog story. Timbrel and Tony are strong main characters with lots of passion for what they do. Much of the story contains the love-hate relationship between them as sparks fly freely. Timbrel and Tony crisscross the globe and the United States in this military thriller. Ms. Kendig also incorporates the use of service dogs for veterans suffering from PTSD. Although this may be the last in the A Breed Apart series, a new one, titled The Quiet Professionals, will return some of the characters to its pages. I can't wait to read those, too!
Learn more about Beowulf
SUMMARY
Beowulf—a hulky, brindle-coated bullmastiff—is the only "boy" for Timbrel Hogan. And she has a history to remind her why.
But when Timbrel, a handler at A Breed Apart, embarks on a mission to detect WMDs in Afghanistan, she reunites with Tony "Candyman" VanAllen and her no-other-man philosophy is challenged. While tension mounts between Timbrel and Tony, the team comes under fire after Beowulf gets a "hit."
When tragedy threatens Tony's career and Timbrel's courage, they must maneuver through an intricate plot and a mission like no other. . . .
---
What do you think about this review?
Comments
No comments posted.

Registered users may leave comments.
Log in or register now!