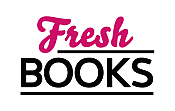 Great new reads in September
"Zany characters and hilarious situations make this mystery/thriller a real treat."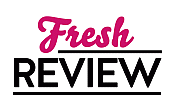 Reviewed by Viki Ferrell
Posted November 9, 2013

Academy Award winning actor Jason Londell plunges to his death on the set of a TV show. Was it suicide or murder? Skip Moore, a private eye with Moore or Less Investigations, is on the scene when Londell dies, since he was hired as security for the shoot. One of the main characters on the show, Ashley Amber, is convinced Jason was murdered and hires Skip and his partner, James Lesser, to investigate. That investigation takes Skip and his girlfriend, Emily Minard, to Hollywood to check out several people who might be involved. Emily seems to always get involved in their cases and is mostly the brains of their operation. The two of them get into some very precarious situations as they travel the streets of Hollywood trying to dig up dirt on Londell\'s estranged wife. It seems she stands to inherit close to 100 million dollars upon Jason\'s death. Will Emily and Skip get the evidence they need before someone discovers who they really are and why they're in Hollywood?
REEL STUFF is a hilarious mystery/thriller that will have you laughing out loud at some of the characters\' antics. The action moves a mile-a-minute and the main characters are a zany lot. Throw in an eclectic mix of supporting characters: bad guys, gold-diggers, producers, directors, actors and actresses, and Don Bruns blends it all together to produce another comical mystery/thriller in his Stuff series. I haven\'t read all of them, but the ones I have read are definitely worth the time and effort.
SUMMARY
Is it suicide or murder when Academy Award winning actor Jason Londell leaps to his death during the filming of a TV show in Miami?
Londell's actress girlfriend hires private investigators James Lessor and Skip Moore to investigate. They uncover a plot loaded with twists and fueled by money and greed. The case sends James, Skip, and Skip's girlfriend Emily to Los Angeles where the blonde beauty goes undercover in Hollywood and is "discovered" by a talent agent.
The normally level-headed Emily gets carried away by the dream of a career in pictures, but true to the cause of the case, she works with the guys to bring down the killer. Caught up in the world of movies, actors, actresses, and Hollywood, the trio finds that it really is the land of make believe - but murder is still the real thing.
---
What do you think about this review?
Comments
No comments posted.

Registered users may leave comments.
Log in or register now!