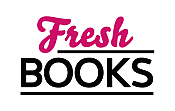 Summer Reads are HOT in July!
"Murder, art and scandal; a sidelight on London"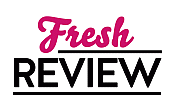 Reviewed by Clare O'Beara
Posted November 8, 2013

Mystery Historical | Gay / Lesbian Mystery
London is the setting for this historical crime novel, and art is the topic. George Rowlands helps his father who paints scenery for the Haymarket Theatre, and he develops his talent by sketching and painting as he grows to young adulthood. One day in 1809 at Richmond a gentleman called Wallace observes George's work and invites him to visit his home and art collection. Hoping for a patron or at least a sale, George agrees.
THE PRETTY GENTLEMAN is what Wallace's wife calls George in her diary, noting his looks. Her husband introduces George to classical art and literature, including the Elgin marbles, helping him learn oil painting; while in the theatre the lad works for his living on mock Venetian cities copied from Canaletto. Wallace has a secret life however, and George picks up hints of it - the stroll to shady streets at night, the preponderance of male sculptures in his home. Yet studies of women might be considered indecent. When Wallace offers George a studio and commissions, the lad is thrilled and shocked. In high society the young artist finds people who believe art should only serve the purpose of religion, as well as those who wish to admire beauty for its own sake.
Interspersed we see that George has ended up in Newgate gaol, and expects to be hanged at dawn, for what crime we have yet to discover. As the story unfolds and the youth's ambition swells to include the Royal Academy, so a sense of menace builds, ably written to intrude at more frequent intervals. An intruder in the house, theft of a personal item, a sensation of being followed... then the ultimate peril. As the relationship between George and his patron changes to a love that must be kept secret, simultaneously even well-bred men are being brought to assizes for a crime that is considered too unspeakable to be named.
The language of the day is well-employed, George not being a wordy, literary type. This young man genuinely loves his art, but his family is also dear to him, and he is a well- rounded, sympathetic protagonist. Max Fincher recreates the sights, smells and sounds of London with a deft touch, adding the constraints of the society of the day and hinting at the pursuits of libertines that went unremarked. He has researched the background in considerable detail and THE PRETTY GENTLEMAN casts light upon a scene untouched by the majority of either crime or romance novelists. While this story will be of greatest interest to gay readers or artists, the alternative sexuality content is gently written and need not dissuade the nervous. I admire Fincher's portrayal of London, and crime, at this time, and look forward to reading his next work.
SUMMARY
George Rowlands, an aspiring young painter meets the charismatic Sir Henry Wallace who invites him to draw his sculpture collection and his good-looking valet Gregorio Franchese. Patronised by Wallace to study at the Royal Academy, George is befriended by the aloof John McCarther, assistant to the eccentric painter, Henry Fuseli. Meanwhile, Lady Arabella Wallace becomes increasingly suspicious of her husband's enthusiasm for his new protégé.
When a male brothel, the White Swan, is exposed, Henry Wallace receives a letter of extortion in George's handwriting. After Gregorio Franchese is found murdered, George is suspected when erotic drawings of Gregorio are discovered in his possession. Will he face the gallows, or will self-sacrifice and truth save his fate?
Mixing history with passion and drama, and touching on the dark and erotic aspects of the all-male Royal Academy, The Pretty Gentleman is a historical thriller which explores the themes of love, power, betrayal and truth in Regency society.
---
What do you think about this review?
Comments
No comments posted.

Registered users may leave comments.
Log in or register now!