"Surviving illness, this young horse needed a new owner"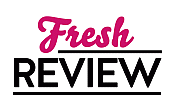 Reviewed by Clare O'Beara
Posted October 19, 2013

Non-Fiction Sports | Non-Fiction Pet-Lover | Non-Fiction Memoir
Katie kept her own two horses boarded at a livery barn in Arizona, and one day she heard that a horse stabled with them had come down with West Nile disease from a mosquito bite. This is the story of her relationship with that horse, a brave survivor.
ALEX THE WEST NILE HORSE had been vaccinated, which may have helped him to survive, as the disease is fatal in 94% of cases. The vaccination, which Katie's own two horses had been given, is not a guarantee of immunity. Alex wasted away and was in pain, but he struggled on and survived. When he began to recover he was turned out with quiet horses and followed Katie and her horse along the fence line. The horsewoman had experienced a similar encephalitis disease in a human, when the sufferer had lost most of his memory and capacity. How would a horse be affected?
Alex was an American Saddlebred, and Katie was more familiar with Quarter Horses. Her daughter Cassie began exercising Alex in a halter and he became devoted to her. He began to fill out and take interest in everything, but there was little information available on the long-term recovery of such horses. Was Katie crazy to consider buying and training this handsome, intelligent horse?
Alex had to be retrained to accept handling on his right side, and to treat potentially scary things calmly. He had also been bullied by two draft colts and expected to be attacked. Katie found him interested in the lessons, but it took a long time before she trusted him with a rider. Then the saddle did not fit his high withers so she had to get another one to allow him to stride out freely. The young horse continued to provide challenges, handling some trail rides perfectly and others by unexpectedly panicking. Bravely Katie kept calm and handled him gently, and as the months went by Alex improved. Saddlebreds may grow until they are six, and average 16 hands.
Horses were being abandoned in the recession. Katie Klosterman also imparts information about mares which are kept locked in stalls and bearing foals yearly for a decade, so their urine hormones can be used in female hormone pills. She became seriously ill herself during this time, and her family and horses helped her to regain fitness. ALEX THE WEST NILE HORSE will be mainly of interest to horse owners and trainers, but it can be quite funny as well as inspiring. There is a beautiful photo of Alex loose jumping some poles near the end of the story, when he is about to go off to begin new adventures.
SUMMARY
This true story of Alex is the first time recovery of a horse from brain encephalitis has ever been documented. Bred to be a championship show horse, Alex is judged a failure at the young age of two and is instead banished to the land of cowboys at a rural Arizona desert barn. He soon contracts the most severe form of the West Nile virus which causes brain encephalitis. He is not expected to recover, but somehow manages to survive. It is then that this true story begins as his recovery is documented over an 18 month period. The compelling book chronicles the triumphs, frustrations, laughter and heartwarming moments as Alex and his rescuer fight the odds to bring him back to the world of a normal riding horse.
---
What do you think about this review?
Comments
No comments posted.

Registered users may leave comments.
Log in or register now!