"A young trio travel the dangerous Oregon Trail"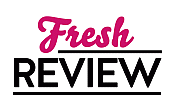 Reviewed by Clare O'Beara
Posted October 13, 2013

Young Adult Adventure | Young Adult Historical
From Kansas to the Oregon Trail, a determined youngster has his work cut out just staying alive. This young adult book begins in Great Bend, Kansas, in 1822, which has been struck by a cholera epidemic. Distraught townsfolks are burning the houses of those who died, in case of a spread of infection. Young Caleb is searching for his little sister Tilly. Their father has died and their mother is ill - will their home be burned next?
THE LAST RIDE OF CALEB O'TOOLE shows some lawless men taking advantage of the chaos to loot. The twelve-year-old and his sister are witnesses to murders as the sheriff tries to control the other end of town. Their mother sends them and older sister Julie to the Oregon Trail, to their aunt in Montana. All they have is a horse, wagon and dog. Wolves and weather are the first dangers they meet, then they find the train line isn't built yet and they will have to join a wagon train. Fort Kearney has been closed down but the Sioux are still attacking travellers. Trading work for food and barn space, the trio wait in Dobytown. Caleb hasn't realised that the villainous murderers are also on the Trail....
This is an exciting read which is reminiscent of Clint Eastwood films like The Outlaw Josey Wales. Small communities are wary of strangers but need the money they bring. Echoes of the Civil War still resonate and some native tribes are peaceful but others resentful. To keep marauders at bay, the Pawnees stay in cover and fire Sioux arrows near them. "Nothing scares folks like the Sioux," explains a scout who doesn't want to draw the ire of the army. Plenty of bullets fly, arrest warrants are telegraphed across the land, buffalo herds can still be found and wounds cannot easily be treated. I was interested to see that although one doctor still wanted to bleed a cholera victim, a modern notion of drinking only boiled water and rehydrating sick people was already in use. A woman doctor teaches the youngsters about removing bullets and setting broken bones. Caleb and his sisters have to grow up fast and do the work of adults. And in Montana, will they be welcomed?
Boys or girls will equally enjoy this fast-paced read and if you know a young person who'd like an unusual book for Christmas, THE LAST RIDE OF CALEB O'TOOLE by Eric Pierpoint, who retraced the journey himself, might fill that stocking very nicely.
SUMMARY
"I need you to be strong."
Caleb O'Toole could hear his mother's last words as clearly as if she was sitting right next to him. He promised her he'd keep his sisters safe. But safety is over a thousand miles away in the rugged Bitteroot Mountainsópast dust- choked deserts and thorny tumbleweeds and as sun so hot, it's hard to breathe. Tornadoes and hungry wolves wait for them on the path ahead. But with the infamous Blackstone Gang hot on their trail, Caleb has no choice but to keep going. There's no telling how far the gang will go to keep their latest murder a secret. And Caleb is the number one witness to their crime.
Caleb O'Toole can hear his mother's last words: "I need you to be strong." and he can't let her down.
---
What do you think about this review?
Comments
No comments posted.

Registered users may leave comments.
Log in or register now!