"A pleasant Aussie romance in an outback town"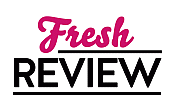 Reviewed by Clare O'Beara
Posted September 24, 2013

Bellaroo Creek is a small Aussie town needing a fresh injection of people. Three linked books by different authors show us what happens when newcomers answer an advertisement. In PATCHWORK FAMILY IN THE OUTBACK Poppy Carter agrees to be the new teacher - since she'll be renting a home for a dollar a week, what can go wrong? The first parent she meets is a tanned rancher who comments that he doubts she can go a week without needing a hairdresser or beauty salon. Maybe it won't all be easy....
Harrison Black, the rancher, gets persuaded by his kids Katie and Alex to come and help Poppy work at turning the classroom from an institutional room to a fun environment. His main contribution is bringing sausages and bread for the grill, but the kids love helping to decorate. His wife couldn't stand the isolation and left several years ago, so he's now a single father, not that he mentions it to Poppy. The experience has made him distrustful of women's stamina for outback life.
A black cat first scrounges, then adopts Poppy, which she takes as a good sign. She's been married and dumped too, so she and Harrison have more in common than they first realised. Actually, she's sworn off men. Then an emergency obliges her to look after Harrison's son and daughter while he's away. Poppy discovers that outback life isn't quite as she'd expected....
I appreciated the dramatic weather; rain brings flooding so the only way to reach people is by helicopter. Bellaroo Creek is managing to cope, just losing its young people to cities. While Poppy is understandably bitter about her ex's stealing from their joint account and mortgaging her house, I thought it was a good lesson that both partners need to understand the family financial situation and see the bank statements. The characters are surprisingly few and we're told that an Aboriginal couple work on the ranch but we only meet them right at the end. This means that the tale doesn't develop a sense of community, perhaps so that the three authors would not contradict one another.
PATCHWORK FAMILY IN THE OUTBACK by Soraya Lane is a pleasant romance which places most emphasis on the growing relationship and could be enjoyed by readers from teens to adults.
SUMMARY
The final piece of his family puzzle?
Arriving in Bellaroo Creek, teacher Poppy Carter isn't quite prepared for the hard task ahead of her. But a school under threat and a class of unruly children is a breeze compared to single father Harrison Black, who's proving more of a challenge than she could ever have anticipated!
Since his wife abandoned him and their children, Harrison has learned the art of keeping his distance—and new teacher Poppy doesn't seem to understand boundaries! But when a storm traps them both together, Harrison begins to wonder whether Poppy just might make the perfect addition to their little family….
---
What do you think about this review?
Comments
No comments posted.

Registered users may leave comments.
Log in or register now!