"SECRETS AND INK is a quick, suspenseful read filled with hilarious antics!"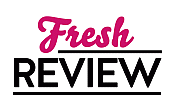 Reviewed by Annie Tegelan
Posted September 21, 2013

Jem Mitchell believes himself to be cursed. Bad things have been happening to him nonstop. However, while at work at a gourmet grocery, he catches the eye of a LA Detective named Nick Davies. It's only when Detective Davies asks him out that he believes that his luck may be changing.
Sparks fly like the Fourth of July between Jem and Nick. But it isn't until Nick recognizes Jem's signature tattoo that he realizes that they have crossed paths before. As the secrets of Jem's pasts are revealed and come to haunt him once again, Jem's friend is murdered, creating a suspense plot that carries this story right to the very end!
As my first novel by Lou Harper, there were two things I noticed first. One being that the author's writing style is highly engaging, upbeat and a blast to read. I found myself laughing out loud at some of Jem's antics while also swooning with Harper's ability to create a charming romance for Jem and Nick. Since this book is short at 130 pages, I really felt that the romance would have been much stronger if there wasn't such a tight word count. Towards the end, when the suspense slows down its pace and the loose ties are cleaned up, I wanted to see more emphasis on their romance, especially since their first encounter was so quick and blazing.
Harper toys with Shibari, the sensual Japanese art of bondage. This came as a surprise to me. I wasn't expecting it at all, though it was still a little dash of something spicy.
SECRETS AND INK is a quick, suspenseful read filled with hilarious antics, fun sexy times and a heady dose of passion!
SUMMARY
When Karma writes you a ticket, pay up or else…
If life was like the movies, Jem Mitchell's wouldn't be such a mess. In LA's glittering world of dreams, he works an unglamorous job at a gourmet grocery store. His past is so deep and dark, the details are lost even to him. All he knows is he was once cursed by a meter maid, and ever since, his love life has sucked.
When Detective Nick Davies becomes a regular at the store, Jem dares to hope he's un-hexed at last. He should have known that sex with a remarkably normal guy, devoid of weird fetishes and fatal personality flaws, was too good to be true.
During a post-encounter cuddle, Nick recognizes the tattoo on Jem's back—and remembers him as a young hustler he arrested nine years past.
As Jem's memories come crashing back, he flees from Nick, but fate contrives to keep pushing them back together. And when Jem's old partner in crime is found murdered, the stakes are raised for life, for love, and a dangerous drama with no guarantee of a Hollywood ending.
Warning: Stars a mild-mannered store clerk with a shady past, a hunky cop whose passion in the bedroom is as big as his passion for justice, and celebrity sightings you won't see on TMZ.
---
What do you think about this review?
Comments
No comments posted.

Registered users may leave comments.
Log in or register now!