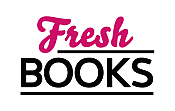 Summer Reads are HOT in July!
"AI, is it reality now or soon?"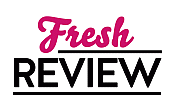 Reviewed by Allan Tennent
Posted September 16, 2013

Non-Fiction | Non-Fiction Philosphy
An educating, well written and genuinely frightening book OUR FINAL INVENTION by James Barrat is the result of the research by the author into artificial intelligence and the very real dangers he perceives from our determined efforts to create it. His primary point is the very simple and you would hope obvious one is that these intelligences, if they come about, will be completely alien to anything we have experienced. They will not have had the millions of years of evolution which has encouraged co-operation and nurturing in our species, they will be blank slates on to which we pour information and the results are simply not predictable. His extensive interviews with leading scientists in the field show a remarkable lack of agreement on this, while many scientists such as Eliezer Yudkowsky agree with him others, like Ray Kurzweil, are profoundly optimistic about how AI will interact with us.
The point the pessimists make is that we do not know for sure what AIs will do and that given they may end up many times more intelligent than us we may only have one chance to find out. On that basis it behoves us to make sure that when they appear they are friendly and that the time to ensure this is fast running out. As the author points out with a quote from Yudkowsky, friendliness is essential, indifference is not enough. "The AI does not hate you, nor does it love you, but you are made out of atoms which it can use for something else". - Eliezer Yudkowsky, research fellow, Machine Intelligence Research Institute.
A must read book.
SUMMARY
Artificial Intelligence helps choose what books you buy, what movies you see, and even who you date. It puts the "smart" in your smartphone and soon it will drive your car. It makes most of the trades on Wall Street, and controls vital energy, water, and transportation infrastructure. But Artificial Intelligence can also threaten our existence.
In as little as a decade, AI could match and then surpass human intelligence. Corporations and government agencies are pouring billions into achieving AI's Holy Grail—human-level intelligence. Once AI has attained it, scientists argue, it will have survival drives much like our own. We may be forced to compete with a rival more cunning, more powerful, and more alien than we can imagine.
Through profiles of tech visionaries, industry watchdogs, and groundbreaking AI systems, Our Final Invention explores the perils of the heedless pursuit of advanced AI. Until now, human intelligence has had no rival. Can we coexist with beings whose intelligence dwarfs our own? And will they allow us to?
---
What do you think about this review?
Comments
No comments posted.

Registered users may leave comments.
Log in or register now!