"A True Story of Life on the Water"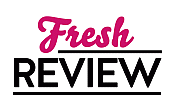 Reviewed by Allan Tennent
Posted September 15, 2013

Non-Fiction Biography | Non-Fiction Sports
A wonderfully engaging true story of a childhood and adolescence spent on a boat on the east coast of America, BOAT GIRL by Melanie Neale paints a picture of an upbringing that I found myself envying.
At the early age of one she joins her parents on their boat, the 47 foot fibreglass sailboat the newly commissioned Chez Nous, as they sail the Chesapeake, and by the time she is four they have arranged to live on the boat permanently. She, her two year old sister and her parents will spend summers in Virginia and winters in the Bahamas, home schooling the children and living off the money their father has earned as a lawyer.
Their childhood sounds blissful, swimming in the Bahamas, spearing their own fish for meals (while watching for sharks!), spending days playing with other boat children on the beach. Life is of course not always idyllic, there are the usual problems of growing up; learning about boys, worrying about her weight, getting the school work done and all in the confines of a 47' boat, albeit with your own giant swimming pool to cool off in! She also describes her early adulthood where she is always determined to have a boat to sail in, or ideally live in!
BOAT GIRL ends when she marries and has a daughter, who she is determined to give as much of the joys of her own upbringing as she can, an ambition I can only wish her all the very best with. BOAT GIRL is a first rate read.
SUMMARY
"Boat Girl" is the heart-breaking memoir of growing up aboard a sailboat. Throughout the 1980's and 90's, Melanie's family lived aboard a 47-foot sailboat, spending their summers along the US East Coast and their winters in the Bahamas. But the cruising life was not all fun in the sun. The family had to work hard to pay for their way of life. They dodged hurricanes, overzealous federal agents and bullying land-kids. And they endured a boatload of family drama. As her father published articles about how living on a boat brings families together, Melanie secretly struggled with an eating disorder, the alienation of being a boat kid, and confusion over her developing sexuality. As an adult, she lived aboard her own 28-foot sailboat and had several relationships trying to find someone who wasn't intimidated by her stubborn independence and free-spirited lifestyle. "Boat Girl" weaves all this together into a story about a girl who, once all is said and done, simply wants her own boat and her own life.
Melanie paints a vivid picture of the trials and tribulations of family life aboard a sailboat without drowning the reader in the technical details of sailing. "Boat Girl" strikes a perfect balance between a coming of age story and a sea tale, enjoyable for boaters and land-lovers alike.
---
What do you think about this review?
Comments
No comments posted.

Registered users may leave comments.
Log in or register now!