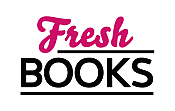 December Best Picks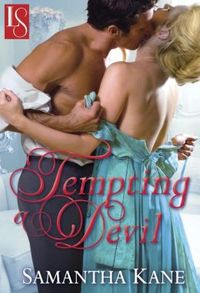 Tempting a Devil, July 2013
by Samantha Kane

Random House
Featuring: Harriet Stanley; Roger Templeton
231 pages
ISBN: 0345537920
EAN: 9780345537928
Kindle: B00B0LP5F8
e-Book
Add to Wish List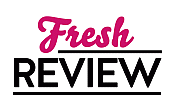 "This merry widow is leading a dangerous life"
Reviewed by Clare O'Beara
Posted September 14, 2013

In 1818 Roger Templeton is required to save a lady from amorous advances in a garden during a party. The lady thinks he might make a better suitor, but when he realises who she is he's against the idea. This is Harriet Stanley, who used to be a mischievous, idolising little girl when they played together years ago. She was married off to a wealthy old man and never entered Society, and now her husband's dead, she's considering remarriage, or an affair.
TEMPTING A DEVIL is what Harry's doing, though she doesn't realise at first. Roger is a self-confessed rake and gambler, and even though she has a two-year-old son, Harry's not well versed in bedroom activities. There is another rake on the scene; his name is Faircloth and his father has ordered him to marry respectably. A wealthy widow would suit him nicely, especially as reputable young misses would be kept from meeting him. Harry dislikes this man, but he's got leverage, which he isn't afraid to use against her. Roger Templeton, second son of a country squire, her childhood friend and disreputable Lothario, looks even more to be what Harry needs....
I'm not sure that feisty was a word in common currency in the 1800s, but that's how Roger describes his young playmate. Harry's sister married a man in trade - and that was the end of her relationship with her family, which is sadly believable. Suspense is maintained by attempts to snatch Harry's little boy, while the lady is determined to remain mistress of her own affairs and money until her son comes of age. The story focuses on the wealthy characters, and we see little of the poverty and squalor that swamped London at the time, apart from a few street boys called in to help track down a criminal. Harry and Roger are both good characters but I have enjoyed other period romances more. Samantha Kane has written several historical romances.
TEMPTING A DEVIL looks at the life women experienced after marriage at the time, a side that is sometimes forgotten.
SUMMARY
In Samantha Kane's erotic tale of secrets and temptation, a woman whose only defense is seduction targets a rake who teaches her the true meaning of love. As wealthy and beautiful as she is desperate, Harriet Mercer can have any man she wants—which makes picking the worst of the lot quite easy. By convincing the ton she is a ruined woman, Harry hopes to outwit the greedy, conniving cad blackmailing her into a loveless marriage. Roger Templeton is a rogue with a scandalous reputation, no expectations, and no shame. He is perfect for Harry's fall from grace. Her brazen attempts at a very public seduction are delightful fodder for gossip . . . and pure torment for Roger. With his pockets as empty as his heart, Roger is in no mood for games and decides to show Harry how foolish it is to tempt a devil. But behind her mesmerizing golden eyes, he sees something unexpected: a woman in trouble. Her scandalous behavior would be amusing if he wasn't captivated by her lush, curvaceous beauty. Worse, every libertine bone in his body has turned traitorously noble. Only a rake would seduce her. But only a gentleman in love can save her.
---
What do you think about this review?
Comments
No comments posted.

Registered users may leave comments.
Log in or register now!