"An engaging YA dragon fantasy"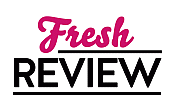 Reviewed by Samantha Randolph
Posted September 12, 2013

For Trinity Brown, life isn't looking so hot. Her eccentric, but lovable and generally oblivious, grandfather has just spent the last of their money...on an egg. It doesn't matter that the museum they run can't afford the bills or that Trinity just had to sell her dead mother's ring to try to help out; the egg is supposedly a dragon one and that is all her grandfather is concerned with. But when someone breaks in and tries to steal the egg, Trinity may be convinced there is more to this egg than meets the eye...especially when she hears a voice coming from it.
What first struck me about SCORCHED was the main character of Trinity. From the first chapter, you see a girl who is down on luck. She is trying to be brave for her grandfather and be the head of the household. I love mature young-adult heroines, and she certainly is one. Already in life, she has faced loss, and that helps her later on as she realizes she could lose many more people. I love the struggle between normal human emotions and emotions only someone in her position could run across.
The action is quick to come in this story, and there aren't any lags throughout the rest of the plot. While there is a sort-of love triangle, it isn't predominant. It has a use to the story line, so I support Mari Mancusi having one, though I'm normally not a fan. The balance between fantasy and reality is done nicely to weave the fantasy dragons and normal romances together well. I love how dragons play a large part in the story, but aren't overshadowing.
There isn't anything I specifically don't like about Scorched, but I can't say I love it. It has great high points in the storyline that I really enjoyed, but it is missing a big wow factor for me. If there is a second book, I will definitely read it, because I think there is a spark in the story that could make it into a wow later on; it just isn't there yet for the first book.
Overall, if you enjoy dragon stories and epic internal battles over what is right and wrong, I would recommend this engaging YA story.
Learn more about Scorched
SUMMARY
An ordinary teen. A dragon with devastating power. Together they can save the future…or destroy it.
The fate of the world rests in Trinity Foxx's hands.
Sixteen-year-old Trinity's eccentric grandfather has wasted what little money they had on what he claims is a dragon egg. But when government agents attack her house looking for it, Trin realizes the egg might not be a hoax at all.
Soon she finds herself torn between Connor and Caleb, twins brought back from a future razed by a fiery dragon war. Loyal soldier Connor says the only way to save the world is to destroy the egg. Caleb, sent by a rebellious pro-dragon group, claims the beasts are the key to Earth's salvation. And all the while, the dragon inside her egg whispers to Trin, not ready to give up without a fight.
---
What do you think about this review?
Comments
No comments posted.

Registered users may leave comments.
Log in or register now!