"Two cowboys give one girl the date of her life"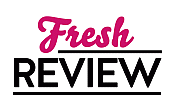 Reviewed by Clare O'Beara
Posted August 8, 2013

Those folks at the Ugly Stick Saloon are always thinking up entertainment, and this time it's a date with a cowboy auction. The town of Temptation, Texas is home to some fine bachelor men, and the ladies are queuing up to bid. Bunny Leigh likes the fundraiser idea, but she's too shy to bid. After all, it's only two years since her divorce. No need to rush into anything, even if she does feel lonely some evenings. She just goes along to help out at an evening filled with BOOTS AND ROSES and good company.
Bunny's a florist and Deputy Jack is a familiar customer, buying flowers for his mother. Her bright, handsome student deliveryman Cory encourages her to bid on someone. So does Jack, oddly enough. Her girl pal Audrey pushes a bit more and somehow Bunny ends up with a hot date with both Jack and Cory. She's the envy of the ladies, but she has no idea what to do next. Luckily the guys are perfect gentlemen but Cory is a couple of years younger than her and it can't be right to go out with two men at once, can it? Perhaps it's the fact that her ex, who owns half the flower shop, is getting married again, but Bunny finds her courage and gets out for the night of her life. Who knew a girl could have so much wicked fun at the county fair? And that's just for starters....
South Texas author Myla Jackson revisits her old friends with laughter and tenderness in this adult romp, and characters such as Lacey from Boots And Lace come to say howdy. I found there's just enough pressure caused by the common rights settlement to pile tension onto Bunny, as she works to make a living and pay off her ex, determined to make it as an independent woman. Enjoy this vivid fantasy of two sexy smart men and one rose about to come into bloom. There's a few prior books in the Ugly Stick Saloon series to catch up on, but you don't need to have read them to get into this tale as the main characters vary with each book. BOOTS AND ROSES is great fun.
SUMMARY
Bunny Leigh really shouldn't care that her ex is days away from getting remarried. Yet the fact he's getting hitched to the woman he cheated on her with stings more than she cares to admit.
It's that sting that drives her to impulsively throw a bid in the annual Ugly Stick Saloon Cowboy Auction. To her surprise, she lands not only one of the best-looking men in the tri-county area, but two. The prospect of keeping up with two younger men has the shy florist quaking in her flower pots.
Little does she know, best friends Cory McBride and Jack Monahan made doubly sure their favorite florist won them both. But now they have their work cut out for them, convincing her they want more than one steamy night. They want a chance at forever.
Warning: A cop, a cowboy and a flower shop owner make the petals fly! And look what happens when the Ferris wheel stops at the top. Bring a fan, the heat's rising at the Ugly Stick Saloon.
---
What do you think about this review?
Comments
No comments posted.

Registered users may leave comments.
Log in or register now!