"There's a girl in the San Francisco Felon's dugout this year!"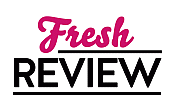 Reviewed by Viki Ferrell
Posted July 2, 2013

In San Francisco, the boys of summer have a girl in the dugout. Emmy Kasper is the first woman head Athletic Trainer in Major League Baseball, as well as any other professional sport. Her number one responsibility is Tucker Lloyd, the Felons' thirty-six year old pitcher who has just spent a year recovering from Tommy John surgery. Tucker is determined to make it back to his top form, and Emmy is determined to get him there. But along the way, both get more than they bargain for. A little romance would put both of their careers in jeopardy, so neither can afford to act on the strong feelings they have for each other. Tucker needs to prove to the General Manager that he still has what it takes to win, and Emmy is out to prove she is worthy of her hire. Will they make it through the season without falling for each other and losing their focus?
Sierra Dean makes a perfect hit with PERFECT PITCH. Her story is a great behind the scenes look at what goes on in the dugout, the locker room and even the GM's office in Major League Baseball. Her characters are strong, smart and driven, and the dialogue between them moves the plot along and keeps the reader engaged. Dean's use of descriptive language is in as good a form as Tucker's arm in this romantic novel. Just when I thought I knew where the story was headed, there was a delightful surprise detour. I'm a real fan of baseball myself and thoroughly enjoyed this read. Dean did some excellent research on baseball to pen this one. It is book one in Dean's new Boys of Summer series and I'm looking forward to the rest. Put it on your list for summer reading.
SUMMARY
Emmy Kasper knows exactly how lucky she is. In a sport with few opportunities for women at the pro level, she's just landed her dream job as head athletic trainer for the San Francisco Felons baseball team. Screwing up is not an option.
She's lost in thought as she pedals to the spring training facility, her mind abuzz with excitement as she rounds a corner—and plows head-on into two runners. The end of her career dances before her eyes when she realizes she's almost run over the star pitcher.
As Tucker Lloyd watches the flustered Emmy escape with his bandana tied around her skinned knee, the view is a pleasant change from worrying about his flagging fastball. At thirty-six, the tail end of his career is glimmering on the horizon. If he can't pull something extraordinary out of his ball cap, the new crop of rookies could make this season his last.
The last thing either of them needs is a distraction.
The last thing either of them expects is love.
Warning: Contains a down-on-his-luck pitcher, a good-girl athletic therapist, chemistry that's out of the park and sexy times that'll make them round all the bases
---
What do you think about this review?
Comments
No comments posted.

Registered users may leave comments.
Log in or register now!