"The sea wolves come raiding in this action-filled romance"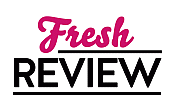 Reviewed by Clare O'Beara
Posted June 16, 2013

Caius became a monk, converting to the new religion, and works as healer among his island monastic brethren. His father, a hill-fort chieftain of Roman descent who raids and ravishes, is furious, but having learnt to read and absorbed heretical astronomy lessons, Cai never wants to return. Now he gets wind of more Viking raids on the exposed north British coastline.
In BROTHERS OF THE WILD NORTH SEA, a raid shatters the monastery's peace and a new Abbot claims that the Vikings were a punishment for not following strict rule. Rebellious, Cai improvises weapons and teaches some monks to defend the island. In the next raid, an injured Viking is left for dead and against his own better judgement Cai takes him in to the infirmary to treat him. The man, Fenrir, speaks some Latin and says that they seek a treasure hidden in the monastery. But Cai has never heard of a treasure in the simple, bleak settlement and fears that the sea wolves will keep coming until they have destroyed every stone building.
I enjoyed reading about life in the 600s; shearing sheep, fishing from coracles, making mead, driving a mare in a chariot and fertilising fields with seaweed to grow oats and barley. The contrasts between different ways of life are well shown and we see that some aspects of science were understood although the religious forbade their teaching. Nature is always present, with seals, puffins and eider ducks a normal sight. The Viking says, "All female oxen are called Dagsauga in my country, or Smjżrbolli." These names turn out to be Daisy and Buttercup. There's plenty of challenges, between storms, ergot in the grain and prowling wolves, and diseases or infections can kill.
BROTHERS OF THE WILD NORTH SEA is the latest action-packed adult romance by Harper Fox, who lives in Northumberland and writes gay fiction set in a variety of eras. With this outing she has given us two fiercely determined young men and a love to break the boundaries. This lengthy read will appeal to many people, especially those who enjoy reading about the Viking era.
SUMMARY
His deadliest enemy will become his heartís desire.
Caius doesnít feel like much of a Christian. He loves his life of learning as a monk in the far-flung stronghold of Fara, but the hot warrior blood of his chieftain father flows in his veins. Heat soothed only in the arms of his sweet-natured friend and lover, Leof.
When Leof is killed during a Viking raid, Caiís grieving heart thirsts for vengeanceóand he has his chance with Fenrir, a wounded young Viking warrior left for dead. But instead of reaching for a weapon, Cai finds himself defying his abbotís orders and using his healing skills to save Fenís life.
At first, Fen repays Caiís kindness by attacking every Christian within reach. But as time passes, Caiís persistent goodness touches his heart. And Cai, who had thought he would never love again, feels the stirring of a profound new attraction.
Yet old loyalties call Fen back to his tribe and a relentless quest to find the ancient secret of Faraóa powerful talisman that could render the Vikings indestructible, and tear the two loversí bonds beyond healing.
Warning: Contains battles, bloodshed, explicit M/M sex, and the proper Latin term for what lies beneath those cassocks.
---
What do you think about this review?
Comments
No comments posted.

Registered users may leave comments.
Log in or register now!