"They say you can never come home again - but he's going to try"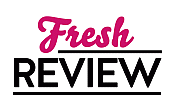 Reviewed by Clare O'Beara
Posted June 16, 2013

Bitterwood, Tennessee has seen four abductions and murders in recent times, and the warped mind behind these actions is still at large. Local police detective Ivy Hawkins meets returned security man Sutton Calhoun at the scene of the latest crime. Sutton's been asked to investigate last month's murder but the police don't have to give him access. Not alone that, but Ivy recalls him from school as seeing one or two girls too many for her liking.
MURDER IN THE SMOKIES is hard to tackle because the local departments are not so well resourced as a big city. But everyone knows everyone's movements, and the dead women were well liked. It's possible they were killed by different people, but the methods used are similar. Trace evidence is minimal and most people don't even lock their doors. Sutton is sent a mysterious note to meet at Clingmans Dome observation point at seven pm. and he hikes up into the mountains, armed, with Ivy carefully trailing him. Someone fires a rifle at them, and ducking, Ivy thinks that it's just like old times around Sutton.
Danger draws the pair closer and they start to share personal as well as case information. The location is well described with plenty of telling details and local attitudes. Finding a link between the victims helps the pair to look at the case with fresh eyes. The detecting really steps up a pace at that point and I liked the skillful way the author Paula Graves has assembled the situation and clues. Despite a growing attraction Sutton and Ivy manage to remain professional which made me respect their characters more than those in other books who overstep boundaries with gay abandon. Ivy sees no point in getting involved with someone who'll just walk out of her life - again.
The tension and romance kept me reading while the family backgrounds that the main characters had known and overcome made them very human and slightly outsiders among the community. I'll be looking out for more stories from the i>Bitterwood PD series.
SUMMARY
A Cold Case Brought Him Home…
When Sutton Calhoun shook the dust of Bitterwood, Tennessee, off his boots, he never thought he'd return. But now he's back to investigate an unsolved murder and has teamed up with police detective Ivy Hawkins—the only part of the Smoky Mountain hamlet worth remembering.
A Steamy Reunion Would Keep Him There
Ivy is a hometown girl and well aware of Sutton's reputation. She can't help but find his smoldering eyes resurrecting long-buried feelings. Plus, as the body count rises, Sutton is the only one who believes her that an eerily methodical serial killer is living among them in the shrouded peaks of Bitterwood. Ivy doesn't know which is worse—the desire she feels for a man who's nothing but trouble…or the danger posed by a killer who has them in his sights?
---
What do you think about this review?
Comments
No comments posted.

Registered users may leave comments.
Log in or register now!