"1870's San Francisco holds danger and romance"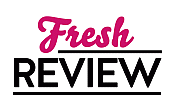 Reviewed by Clare O'Beara
Posted May 27, 2013

Contemporary Novella / Short Story | Romance Historical
A young woman arrives from Boston, unescorted, in teeming San Francisco of 1870. She has reason to believe that her sister is in trouble. But Edith is soon to discover that trouble awaits anyone visiting the city. Surrounded by businessmen, Chinese, rogues, thieves and charlatans, she finds it difficult to get her bearings. A businessman called Dutch, who has a lively past, helps her at the station but he's more concerned with the activities of white slavers.
ONE MOMENT'S PLEASURE shows us a busy city with wheeler- dealers getting up to all kinds of mischief and inadequate or corrupt law. Edith takes a room in a house of ill repute hoping to find her sister, but is drugged and Dutch inadvertently places the winning bid for her at auction. Realising that she's a lady, he has no intention of taking it further, but removes her for own protection and demonstrates to her what peep-shows and bordellos are about, hoping to make her see sense. The stubborn girl can't give up her quest however....
Rue Allyn is swift to place contrasting characters in an interesting situation and the pace keeps up, with plenty of period detail to anchor the story. Opium dens, stray dogs, photography and child abuse all populate the streets, and Edith really does come across as an innocent abroad. Lucky for her she has friends in Dutch, kittens, a priest and a Chinese girl servant.
ONE MOMENT'S PLEASURE will interest romance readers with curiosity for historical tales and unusual settings.
SUMMARY
One Moment's Pleasure will become a lifetime's passion when spinster, Edith Alden, embarks on a search for her missing sister. Pretending to be a rich bored woman looking for an interlude with an anonymous male Edith enters the San Francisco bordello where her sister was last seen. She escapes the bordello almost too easily, but she can't escape the passion ignited by a stranger's kiss.
Born and raised in the brothels of the California gold rush, Dutch Trahern worked for years to erase a childhood spent committing petty crimes and worse in order to survive. That past comes back to haunt him in the form of a woman he rescues from prostitution. Now his hard won respectability is threatened by an irresistible desire for a woman he shouldn't want.
Excerpt
He saw it coming, and if he'd believed she'd follow through, he might have stopped her.
""How dare you question my virginity! You don't even know me. I, sir, am no whore!""
He put his hand to his stinging cheek and checked to make certain he could still move his jaw.
The slap re–lit his simmering temper, and he advanced on her, retribution his primary goal. She cradled the hand she used to hit him against her waist, using the other to fight a losing battle with her décolletage as step for step she backed away.
The raw panic on her face cooled his ire a bit.
The sinking dress dragged the floor. She caught a heel in the hem, pulling the dress half off her body.
He put out his hands to keep her from falling.
""No!"" She raised her arms as if to protect her face from his fists, giving up all hold on the recalcitrant bodice.
He let his hands drop and closed his eyes to get a mental grip. Finally he got it. He understood what the woman had been saying all along. She wasn't a whore. No whore behaved like this woman–well except for dropping her clothes. Whores did that all the time but not when running away from a client. Whores ran toward clients not away, and drugged up or not they didn't act in ways guaranteed to make a client angry.
He opened his eyes.
""I'm not gonna hurt . . ."" His jaw opened and shut. He couldn't pull his eyes from her naked form. ""For petesakes put your clothes back on.""
He bent, tugging at the cloth around her feet.
""No. Don't do that."" She batted at his arms and twisted downward, trying to rescue the dress.
""Stop fighting me,"" he growled. ""You'll tear it.""
She succeeded in getting a grip on the dress but cracked her head against his. She staggered into him.
""Ow."" He jerked upward, the dress still in his hands.
""Noo!"" Already off balance, her tangled feet slid out from under her along with the cloth. Then her head hit the floor.
For the third time in almost as many days, Dutch had a female at his feet. He stared at the woman sprawled before him. She was beautiful. Naked and beautiful and not moving. How had he gotten into this situation, and who would believe it if he told them? ""Get up. Virgin or not, I'm not fool enough to get down there with you.""
Nothing.
She didn't twitch.
---
What do you think about this review?
Comments
No comments posted.

Registered users may leave comments.
Log in or register now!