"Fusing together heat and heart, James once again proves just how talented a storyteller she is!"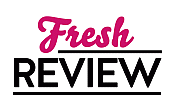 Reviewed by Annie Tegelan
Posted May 20, 2013

Contemporary Novella / Short Story | Romance Erotica Sensual
SHORT RIDES is an anthology comprised of two novellas and a short story set in the Rough Riders world. None of the stories are meant to be as standalone stories, but instead are companion stories to previous books in the series.
KING OF HEARTS is a sneak peek into the life of Deputy Cam McKay where he is faced with a murder/suicide on Valentine's Day. The event hits him hard and brings back old ghosts that haunt him to this day. The angst is potent and all-consuming, but so is the love that his wife, Domini and his many children provide him.
As Cam struggles to keep his demons at bay, readers are once again reminded of the tortured hero that Cam really is and how his journey from a damaged solider, to a responsible cop to a loving father is the biggest transformation of the series. This story was the shortest of the anthology, however I think it held the most heart out of them all.
ROUGH ROAD follows Chassie, Trevor, and Edgard Glanzer on a romantic getaway for their anniversary. Because of their unique relationship involving two men and one woman, many outsiders still don't understand how they could live that way and as a result, Chassie, Trevor and Edgard are a constant source of criticism. However, all three of them are so content in their relationship that together, they seem stronger for it.
By far the most sexiest of all the stories, Chassie, Trevor and Edgard remind readers of just how well they work together. James pens a convincing permanent threesome that reminds one of my favorites to this day.
Lastly, ALL KNOCKED UP is my favorite of the anthology and it deals with Jack Donohue and his very irritable - and pregnant - wife, Keely. If you've read the series already, then you know what a feisty character Keely is. Imagine that but ten times worse because of her pregnancy hormones. James has immense fun with this short story and it will be sure to gather some laughs. I love the way James is so readily able to bring forth charm and sexiness into her books while also keeping the heat and the heart. ALL KNOCKED UP reminds me of why I adore this series so much. Fusing together heat and heart, James once again proves just how talented a storyteller she is!
SUMMARY
Short Rides is an anthology compilation of two novellas and one short story set in the Rough Riders world. These are NOT meant to be read as standalone stories, but are a peek into popular character's lives after the happily ever after...

The stories in Short Rides are:

King of Hearts* –– Deputy Cam McKay deals with a murder/suicide case on Valentine's Day.

Rough Road –– Chassie, Trevor and Edgard Glanzer celebrate their anniversary by spending a romantic weekend away from the ranch and kids...and return home to face their biggest challenge yet.

All Knocked Up –– Keely and Jack Donohue are having a baby. Given Keely's raging pregnancy hormones...will Jack need to wear a cup in the delivery room?

*previously published in the Guns and Roses Anthology in 2012
---
What do you think about this review?
Comments
No comments posted.

Registered users may leave comments.
Log in or register now!