"Will She Surrender Her Heart?"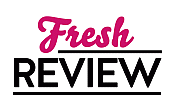 Reviewed by Sherri Morris
Posted April 24, 2013

WHEN SHE SAID I DO, is a passionate novel about two lonely souls who are drawn to each other as soon as they meet. An erotic retelling of Beauty and the Beast.
Callie, her brother, Dade, and their parents, are stranded in Cotswold when their carriage almost goes underwater in a storm. Seeking shelter, they enter a large manor thinking no one is home. Callie is a naturally curious person and when she finds a jewelry box full of necklaces and bracelets she tries them on not knowing the owner of the manor has found her.
Ren Porter had served king and country, he was betrayed by his own and left for dead. Having healed from his injuries, he is now left disfigured and had chosen a life of solitude, hiding his face behind a hood. When he sees Callie trying on jewels in his house, he believes her nothing more than an a drunken vision.
Callie has never felt the hands of a man. So when Ren & Callie are found in a compromising position, Callie's brother Dade challenges Ren to a duel. Callie just can't let her brother set himself up for murder. Nor can she allow Ren to die at her brother's hand. Her quick thinking lands her & Ren into an unexpected marriage...but not necessarily an unwanted one.
It is here that the two of them begin a relationship that must be built on trust and unconditional acceptance....and of course love. Callie begin to see into Ren's soul through his actions and words. Their intimate scenes are where the couple truly learn about themselves as well as each other.
Celeste Bradley writes a great novel. You begin to feel for the characters from the beginning of WHEN SHE SAID I DO. I will definitely add Celeste to my favorite author list!
SUMMARY
Caught in a rainstorm, Miss Calliope Worthington takes shelter in a seemingly abandoned mansion. But when she finds a string of pearls in a dusty chest, she is caught red-handed by the house's reclusive owner—Mr. Ren Porter—a fiery demon of a man who demands that Callie pay for the necklace…with her innocence.
When he first lays eyes on the beautiful trespasser, Ren mistakes her for an angel. But when he realizes Callie is a thief, he strikes a bargain she cannot refuse. She must take his hand in marriage and pay him back in full: one night of passion for each stolen pearl. But when Callie surrenders to his desires—night after wicked night—he awakens something deep inside of her. Something powerful and passionate. Like a fairy tale come true, the monster she married has become the man she loves…when she said I do.
---
What do you think about this review?
Comments
No comments posted.

Registered users may leave comments.
Log in or register now!