"Can she forgive him?"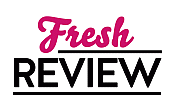 Reviewed by Gabrielle Lee
Posted April 18, 2013

Romance Erotica Sensual | Erotica
It has been two years since that fateful night at the party. She had started over in a new city a new life. Yet her past seemed to follow her. Could that man she saw really be him? Was Matt really here? Why was he here what did he want? All Kate could do was run. It seems that she was good at that; running. What will happen when Matt finally catches Kate? Will their agreement bring her more pain or will the week put her past behind her.
HIS TO COMMAND is a fast paced book that brings us Kate and Matt's story. Kate is a young woman who must decide if she can not only trust Matt again but also herself. She does not understand her need to submit and she does not like it either. Matt loved Kate with all his heart, only to have it torn out and when he finds out why she left him his heart is once again torn out. If only the two would trust each other enough to communicate all the pain they suffered may not have happened. I found it hard to believe that two people so in love would not confront each other after what happened to tear them apart two years ago. There is a lot of mistrust between this couple and they never seem to get things right. Add Ileana into the mix and chaos erupts. She has been a thorn in the couple's side since day one, always creating that mistrust and orchestrating that night two years ago making Kate believe the worst and flee from Matt.
I found it hard to connect with this couple and could not lose myself in their story. The emotions are written but not felt. There was so much mistrust between Kate and Matt that it was hard to see them get over it all. I disliked the easy dismissal of Ileana and her actions which caused Kate to flee and their relationship to be in constant turmoil. Both Kate and Matt long for so much but never truly trust themselves or each other throughout this story and in the end you have to wonder if they truly find their happy ever after.
SUMMARY
First published as a six-part e serial novel, His to Command is now available for the first time ever as a complete book, featuring special bonus material.
Her heart, her body, her soul—are his to command.
Kate is a modern businesswoman who knows exactly how to run her well-organized world. But underneath her professional exterior lurks a secret that she's been running from for years—a fierce desire to be dominated that both exhilarates and terrifies her. And there's only one man who's ever tempted her to lose control.
Powerful executive Matt Pearce gave Kate her first taste of what it means to surrender completely at the hands of a dominant man, and she's never been able to forget. Though she's spent years trying to outrun her feelings for him, a chance encounter changes everything . . . and this time she might not be able to escape. Deciding to give in to her deepest desires, Kate agrees to spend a week at Matt's mansion exploring her submissive side under his masterful instruction. Just when she starts to fall deeper and harder for him than ever before, a terrible secret from his past threatens to tear them apart, and Kate must decide whether to finally trust Matt with her heart . . . or leave him behind forever.
"Fresh, exciting and extremely hot, with characters you'll fall in love with. Absolutely fantastic!" –Fresh Fiction
---
What do you think about this review?
Comments
No comments posted.

Registered users may leave comments.
Log in or register now!