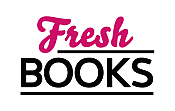 Finish off the year with great December reads
"A glass of wine, a view - and an imaginary boyfriend!"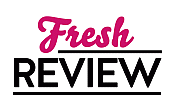 Reviewed by Clare O'Beara
Posted April 16, 2013

This romantic novella features a girl jaded with men and a man leery of women after his fame, set with a backdrop of Sydney. Henry has written a young adult trilogy about to be filmed. Kate on the other hand is slogging through a PhD and keeps getting set up by her pal Lisa with heavy- drinking men, so she finally tells ONE LITTLE WHITE LIE and invents a boyfriend. Henry, incognito, has spotted her at a club and Lisa mischievously arranges for him to claim to be Kate's boyfriend - in front of her staggeringly unfaithful ex-fiancé.
Since Kate had changed her social site status and told friends she was seeing someone, it's impossible for her to deny Henry's claim right away. And if she did want a boyfriend, he'd be a fine choice. But getting set up this way feels like a practical joke so she quietly tells him she's not interested. Her ex slinks up to Henry and badmouths Kate, saying she just uses men. Henry doesn't even have.. to think twice about decking him.
From there the story smoothly moves to scenic spots such as a bistro with a view of the Opera House, and Bondi Beach, with Henry still keeping mum about his identity and Kate still the victim of character assassination. This is a fun read and when Kate inevitably finds out that the man who wants to be with her has been less than honest, she can be excused for feeling angry; even the fact that he's her favourite author isn't sufficient to overcome her ire, where most people would be asking him to autograph their books! The twists continue and Loretta Hill paints a civilised, romantic picture of Australian city life, where a glass of wine and a view are all you need to enjoy the warm evening.
ONE LITTLE WHITE LIE is suitable for young adults or adults who like their romances gentle but addressing real issues, and an enjoyable treat.
SUMMARY
When one little white lie turns into a red-blooded reality! What do you do when your best friend is the serial match- maker from Hell? Single girl Kate Dreson knows that her friend, Lisa, is not going to leave her alone unless she tells her that she is happily dating someone. Who knew that one little white lie could so blatantly backfire?The imaginary boyfriend she described to her friend so lovingly suddenly walks into her life and starts making himself comfortable in it. Trapped by her lie, poor Kate is powerless to stop him. But the real question is, does she really want to?
---
What do you think about this review?
Comments
No comments posted.

Registered users may leave comments.
Log in or register now!