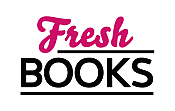 Great new reads in September
"Overcoming cat behavioural problems and giving it a better environment"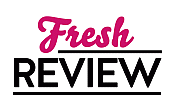 Reviewed by Clare O'Beara
Posted April 5, 2013

This manual on cat behavioural issues helps owners to explain and deal with destructive behaviour, in a single cat or multi-cat home. First it is important to get the cat checked by a veterinarian, to ensure that there is no physical cause such as sore teeth or an infection. After that THE CAT WHISPERER suggests thinking like a cat and seeing the world from their perspective. For instance, moving a new adult into a house can cause problems until the cats learn to place him or her on the list of Humans Who Are Not A Threat. If the new adult provides food, this helps.
Mieshelle Nagelschneider grew up on a farm playing with the animals. She was not allowed near the bull but, aged four, she decided to go into his pen and make friends - dressed like a bunny. The bull knew the white rabbits she kept, and he could not be cross with them, she reasoned. She made pink rabbit ears and got her mother to tape them on, dressed in white and made a white cotton wool tail. Then she crawled and hopped around the bull's pen, not looking at him or going near him. After awhile the bull came over and sniffed at her, and she got to stroke his nose, where her horrified parents found her some time later.
Having been a Vet Tech and animal surgery administrator, Mieshelle moved full time to caring for cats. She explains that an owner may be making an obvious mistake such as providing no stimulation in the home for a cat. Or placing a litter box next to the food dish. Or placing only one food dish or litter box, or two in the same room, where there are two competing cats. Other issues are more subtle but if the main ones are addressed behaviour will quickly improve. She advises against anthropomorphic interpretation of feline behaviour. Physical punishment will generally not be understood by an animal, which will then see its owner as threatening and unpredictable.
The author digresses to the history of cats and compares them with dogs. While both have been in human company for millennia, dogs remain pack animals while cats, though enjoying company, are more likely to remain in their territory. Kittens should be socialised to people within the first few weeks of life, and to other cats as early as possible. During the first twelve weeks the kitten learns appropriate play behaviour from mother and littermates: claws hurt! A male cat patrols a much larger territory than a female. This works inside a house as well as outside. The human's seat or bed may be a neutral zone, but they all want their own area. Introducing a new cat may be fraught with difficulty; Mieshelle provides detailed instructions gradually to introduce a newcomer, relying heavily on purchased scent pheromones. Neutering and spaying reduces many health issues and unpleasant behaviours as well as preventing unwanted kittens.
I was pleased that the author stresses providing the right environment for cats. Just as we now insist that wildlife parks give animals enough space, a suitable environment and stimulation, so we should not cage a cat in an apartment without adapting the home to its needs. Cats require places where they can feel safe, such as the top of a wardrobe or a cardboard box which people cannot see into; they require something to use their claws on such as a sisal scratcher (or polystyrene, which they love to sit on), toys that let them mimic hunting and burn off energy, and my cats' favourite, a small dish of dry food appearing in an unexpected location, which has them going around checking as for a mousehole. Water is preferred in a separate location to food or litter box, as a wild cat does not want to drink possibly contaminated water. Litter boxes must be cleaned frequently; you would prefer to use a clean bathroom, and so does your cat. You need at least one box per cat, in separate rooms.
I thought that the author could have given us more stories from her experience of clients' cats, as a lot of the time she is talking generally, while specific examples tend to be helpful to pet owners. I found it quite sad that she needed to give a lengthy explanation of how best to play with a cat; apparently some people have no real idea of how cats hunt and play, and think that dangling something in its face will work. Behaviour-modifying drugs, such as sedatives, are available but it is very hard to get cats to take pills and a cat wandering around zonked is much more likely to be harmed and to fail to show affection.
By improving its life the author of THE CAT WHISPERER hopes to remove the need for drastic treatments or abandoning a cat, and to make the life of both cat and owner much happier. The language and style are more suited to adult readers than young people and there are not many illustrations, which could be helpful in showing cat body language. Many pet owners will find it helpful in overcoming problems or just an interesting read.
SUMMARY
Who says you can't train a cat? Just when you thought you had reached the end of your ball of twine, one of America's most popular cat behaviorists comes to the rescue of perplexed cat owners everywhere, providing practical and effective strategies for solving every feline behavior problem imaginable—from litter box issues to scratching, spraying, biting, and beyond.
Cat Whisperer Mieshelle Nagelschneider has been helping people deal with these dilemmas for two decades, achieving a near-perfect success rate. Central to her approach is a keen understanding of the unique way cats see the world—their need for safety and security, their acute territoriality, and their insatiable desire to catch and kill prey. Her proven C.A.T. cat behavior modification plan is a commonsense course of action that can be specifically tailored to your cat in the context of its behavior problems and its particular household environment. Easy-to-implement solutions help transform even the most anxiety-riddled companions into confident, gregarious, and relaxed cats who live longer, happier, and healthier lives. Inside you'll discover • how to harness the power of "friendly pheromones" to improve your cat's appetite, exploration, grooming, and play • where, when, and how to create a litter box environment that will provide ease of access and reduce anxiety for you and your cat • how to end aggression in multiple-cat households and help your cats coexist peacefully
Is it impossible to train a cat? Not anymore! Your days of yelling and tearing your hair out in the wake of the latest household "cat-astrophe" are over. In this fascinating and indispensable book, the Cat Whisperer takes you inside the mind of a feline to explain why members of one of the world's most inscrutable species act the way they do—and how you can convince them to change their behaviors for the sake of your peace of mind . . . and theirs.
---
What do you think about this review?
Comments
No comments posted.

Registered users may leave comments.
Log in or register now!