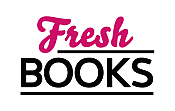 Summer Reads are HOT in July!
"Separated by scandal, can they ever see eye to eye?"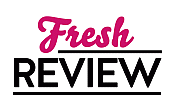 Reviewed by Clare O'Beara
Posted March 31, 2013

A country house party gives some libertines the chance to take matters too far and a lady hides in the bedchamber of Taylen, Duke of Alderworth. But Lady Lucinda Wellingham has found no safe harbour, for his name is a byword for dissolution already....
Reading Machiavelli, THE DISSOLUTE DUKE is quite pleased to have company, and locking the door, he explains his parents' broken marriage to Lucinda, to excuse his lack of morals, before changing his mind and taking her home in his carriage. Taylen didn't bargain for his carriage crashing in the dark, and soon all of London knows the story of Lucinda's serious injuries. The girl's horrified brothers take out their anger on the wounded Duke and order him to save Lucinda's name by wedding her. Taylen's family's debts will be paid and he must leave England.
The resulting wedding makes nobody happy, but Tay feels the weight slip off his shoulders as the sea breeze takes him to America, where there are fortunes to be made. Prospering, he feels the need of an heir... but the only woman who can give him one is in England, and never wishes to set eyes on him again.
Among the wealthy set of the 1830s, the mere possibility that an unmarried woman might have been alone with a man was considered scandalous, while married women (after a few children had been produced) and men of all ages behaved with less concern for rumour. Thus the story puts too much store on whether Lucinda had actually been ravished. The fact of her injuries comes across more as an inescapable hazard of travelling. Later, Lucinda moves house to a bachelor household without taking any servants, when she would certainly have brought her own ladies' maid. This was a very high-status post and the downstairs maids with their raw red hands would not have fitted the bill.
Sophia James has given us a proud but reasonable young woman, who knows that her token husband has been hard done by but can't see a way to resolve the dilemma, because women were given so little freedom and money. There was no shortage of dissolute young men, but the taxes imposed to pay for Napoleon's wars had reduced many estates. THE DISSOLUTE DUKE is an entertaining read and I look forward to more by James.
SUMMARY
With a name synonymous with sin and debauchery so shocking it is spoken of only in whispers, Taylen Ellesmere, Duke of Alderworth, is more surprised than anyone when he finds himself forced to marry! Before the ink is dry on the register, he turns his back on this sham of a marriage and leaves. Three years later, having barely survived the scandal, Lady Lucinda has placed one delicately shod foot back in the hallowed halls of the ton when her husband returns. He has an offer she can't refuse. And in exchange? Their wedding night!
---
What do you think about this review?
Comments
No comments posted.

Registered users may leave comments.
Log in or register now!