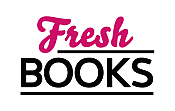 Great new reads in September
"Wow, talk about a book too hot to handle, BEAUTIFUL, DIRTY, RICH surely fits the bill."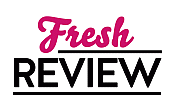 Reviewed by Darlene Kendall
Posted March 30, 2013

Multicultural African-American
Recently released from prison, Desdimona Green flaunts the millions she inherited from her mother. The irony is that the money came from her mother's lover, Julian Gatewood, who also happens to be the man Desi was accused of killing when she was a teenager. The wealthy Gatewood family tried its best to keep her from getting the money but didn't succeed. Now Desi is rebuilding her life. Thank goodness for Lonnie, the only friend she has...and what a friend.
Lonnie is, a famous photojournalist with all types of contacts and she wants Desi to take control of her life by exposing the deep dark secrets hidden within the small town of Blink. Lonnie isn't the only one who wants Desi to settle the past, a true crime author approaches her about writing a book telling Desi's view of what happened that night. Tired of living in limbo Desi decides to do it and unleashes a hailstorm of fury from the Gatewood heir, among others. With so many enemies determined to hold onto their secrets Desi is in for the fight of her life with only two people she can trust, the lawyer she's falling for and her best friend who's also carrying a secret that could have surprising consequences for them both.
Who wouldn't be interested in reading about an ex-con inheriting millions from the man she killed and those who seem determined to make her pay in more ways than one. Wow, talk about a book too hot to handle, BEAUTIFUL, DIRTY, RICH surely fits the bill in more ways than one. Ms. Mason takes readers on a journey fraught with danger for a protagonist who learns how to defend herself mentally and physically as she grows into a mature woman who is no longer afraid to fight for what is right. You will devour the pages as hatred and greed spin a web of intricate secrets which start to tumble when these two ladies begin to right the wrong done to Des. The town and its people will never be the same when justice is served. This book is not for the faint of heart, it delves into subjects that are part of today's headlines and Ms. Mason's pen shows readers in gritty detail what people will do to protect their unholy desires. The sequel will be released soon and I can't wait.
SUMMARY
A gripping new novel from bestselling author J.D. Mason about a wealthy Texas family and the one woman who holds— and will reveal—all their dirty secrets Desdimona Green has been the name on everyone's lips in Blink, Texas. Twenty-five years ago, at the age of eighteen, she shot and killed one of the wealthiest men and pillars of the community, oil baron Julian Gatewood. The Gatewood family was considered untouchable, so the whole state of Texas was rocked to its core over Julian's murder. They were even more shocked to discover that Desi is Julian's daughter and her mother had been his lover for years. But when Desi gets out of jail and promptly inherits millions from Julian's estate, everyone knows that there is much more to the story—and Desi Green is the keeper of the Gatewood secrets, including what happened the night Julian died. When a famous true crime reporter shows up on her doorstep wanting the full story, Desi agrees to reveal all, much to the horror of the Gatewoods, who will do anything to stop her. But Desi has more than a few tricks up her sleeve...
---
What do you think about this review?
Comments
No comments posted.

Registered users may leave comments.
Log in or register now!